OhNoYouDont said:
o_O.Q said:
"Can't be bothered to continue addressing your inability to comprehend basic English."
you mean with regards to whether science is a process of not? ok lol
what do you say to those scientists who describe science as an action I wonder
can you distinguish between agnosticism and atheism for me?
"What is it that you do for a living by the way?"
I sweap floors, what about you?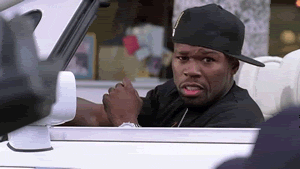 EricHiggin said:
You mean like the 'direct' response to, "religion doesn't have anyone "social distancing" themselves? All science is on hold and nobody part of science has contracted or spread COVID 19?"
-"There are tons of examples of people continuing to go to church, defying orders from scientists, the president, etc."
"Defying orders from scientists"...
One of the main news anchors from Toronto's Global News, after spending weeks telling the public to self quarantine due to how bad the illness was, then traveled with her family to go on vacation, and was doing the news from there. Her excuse was that she was also with friends who were doctors who weren't concerned about the illness. LOL. You can't make this stuff up. LOL.
---
Science explains physical phenomenon. Religion explains spiritual phenomenon.
Can a human end themselves, by simply holding their breath for example, or do they require something besides themselves to do it? Can science perform itself without humans? Can humans continue to perform science without the tools that have been created using science? Is your point that it's all about humans and not God or science, because humans perform both science and religion, and both have their positives and negatives?
---
What created those vehicles, and because those vehicles have led to negative things happening for a century now, should they be banned, or improved?
---
Epistemology?... So you chose to believe whatever you wanted, instead of using logic and rationality, like the scientific method, to undeniably ascertain the truth? Sounds more like...
Once again you have missed the boat on this one.
Religious people are actively defying orders from public officials in order to congregate and pray to an imaginary wizard which is something they can do at home anyway. This is a danger to society and I hope they will be held accountable if they spread the virus to others because of their malfeasance.
"spiritual phenomenon" - a made up phrase that is indistinguishable from nothingness.
My point is that science isn't self-aware or able to DO anything. Can a hammer do anything besides sit idly on the table without intervention from a human? Nope. Nor can science DO anything by itself because it's not a machine or sentient agent. Humans DO science. You're being incoherent with your liberal usage of language and it's very difficult to communicate with someone who is being incoherent all the time.
So despite my taking great care to not only explain what epistemology is, but to provide careful examples of why science is a reliable one and religion is not, you have either ignored all of that (again) or are mentally incapable of understanding it.
At no point did I say, nor imply I "believe whatever [you] wanted". How you could take that away from what I said is incredible.
you're laughing at me because i sweap floors for a living?