kingdemise said:
Aeolus451 said:
Euphoria14 said:
My vote is on No Man's Sky, just because it gets so much praise while we know very little about it.

Shocked at the people saying The Order though. Never thought overhyped games would see articles telling you not to preorder it and almost a years worth of negative articles for the most part.

I think The Order is one of those games that is currently being singled out by the media and put in a very bad light. It is very far from overhyped, which would need to involve not just forums goers but the mass media as well, ala TitanFall and Destiny. The Order does not have the media on it's side. The media almost seems dead set against it.
There's enough info about No Man's Sky to get an idea of what to expect.
I find it very difficult to picture what the game is about actually. Apart from "visiting" and "wandering". As far I know and correct me if I wrong, no combat has been shown so far and it is said to be core of the gameplay...
Sounds like my kinda game. Too many combat games as it is. Need more adventure games.
http://www.nintendolife.com/news/2014/08/yokai_watch_western_release_targeting_next_year_with_toys_also_planned
https://twitter.com/LEVEL5_IA/status/547149620447428609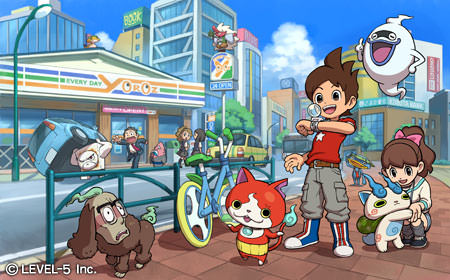 *3DS : 2380-4249-3603 *PSN : ConfessYoSins *Xbox Live : ConfessYourSins