darthdevidem01 said:
MonstaMack said:
I don't think Sony should scrap the PSP2 - but they should hold off another year or two.
As a developer, what are you going to go with? Nintendo has blown everyones mind and the DS has already sold millions. If the PSP2 went head to head with it they would not only get crushed. However, even though the PSP 1 is old It's still most likely cheaper to develop for since It's been on the market so long, so companies will still develop for the PSP1 as long as they can sell their games on it till it dies. Japan right now seems to be the biggest supporter of the PSP, and games like Monster Hunter and Phantasy Star sell a stupid amount (hell even Persona Portable sold really well).
Now, in the next few years Sony should be working on the PSP2 and lowering development cost, as well as making it as powerful as the 3DS. That way when the 3DS is 1-2 years older they can release the PSP2 and it will gather more peoples attention as a new system.
Interesting so basically wait 1 or 2 years then distract everyone with PSP2.
The risk with that is 3DS will have an impenetrable marketshare by then, so why would 3rd parties develop for PSP2 which would just be starting out and ignore 3DS and possibly take resources away from wii2/PS4/720 development?
They wouldn't unless SONY paid them to develop for PSP2.
SONY needs a big franchise for its handheld, 1st party. Like Gran turismo is for its consoles.
it already did.. just look at the sale's many people wanted the game's but did not want to pay for them
like i stated..going against the 3DS in a dedicated gaming handheld areana would net them very little result's but lot's of negative FUD and less and less support from 3rd party's because Nintendo has such a strong presence to sell software in that part of the market.
which mean's the only thing for the most part that sony could rely on would be 1st party..but with Android..they would have many INDI developer's making game's without having too much trouble getting game's that are pick up and play because those game's already are on the Android store.
than by adding PSN exclusive game's only found on SE phone's it give's and incentive to some gamer's to buy the new PSPSMARTPHONE
CDMA or GSM 2 model's same function's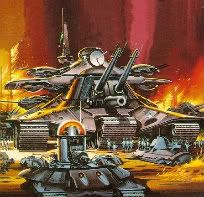 I AM BOLO
100% lover "nothing else matter's" after that...
ps:
Proud psOne/2/3/p owner. I survived Aplcalyps3 and all I got was this lousy Signature.