SpokenTruth said:
Great. Now do that for every weather polling station on Earth during the 1930s, average them all up, account for time of day, islanding, etc...and then compare it all to today.
The US has by far the best temperature record on earth (longest and most stations). There is no region in the world with a comparable data set. You can't use bad data to "adjust" good data.
So far we are coming out of the "New Ice age" but still below the 1930s Dust Bowl (raw temp data). The rest in data "adjustment" by cooling past US temperatures.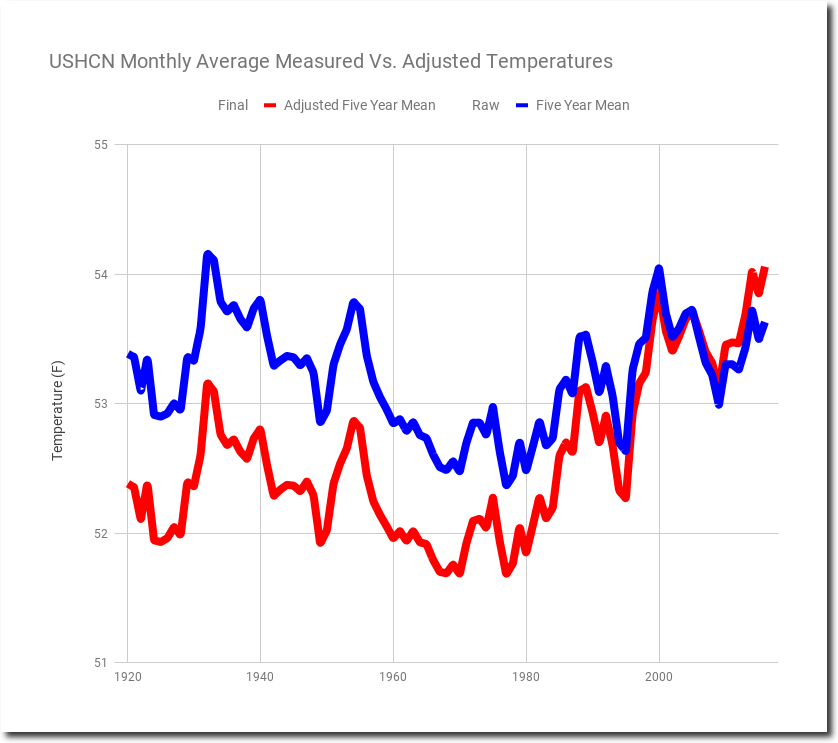 ftp://ftp.ncdc.noaa.gov/pub/data/ushcn/v2.5/
The data "adjustment" is now so severe that the "New Ice Age" got practically removed from the adjusted temp curve.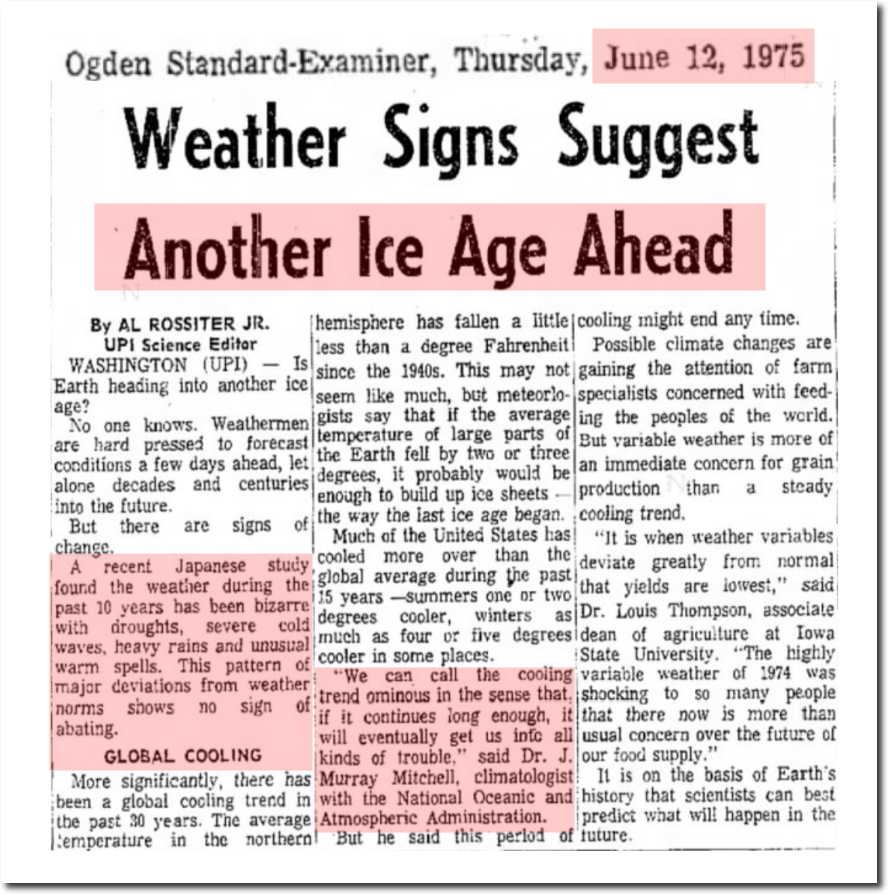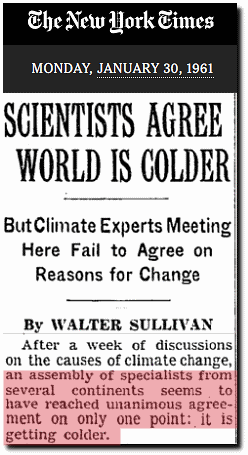 https://www.newspapers.com/image/30003678/?terms=global%2Bcooling
https://timesmachine.nytimes.com/timesmachine/1961/01/30/97655743.html?pageNumber=46