Here is the full statement from EA on the Battlefield franchise.

Despite selling 7.3m units, the game did not meet expectations. pic.twitter.com/ttwcMsVbSq

— Daniel Ahmad (@ZhugeEX) February 5, 2019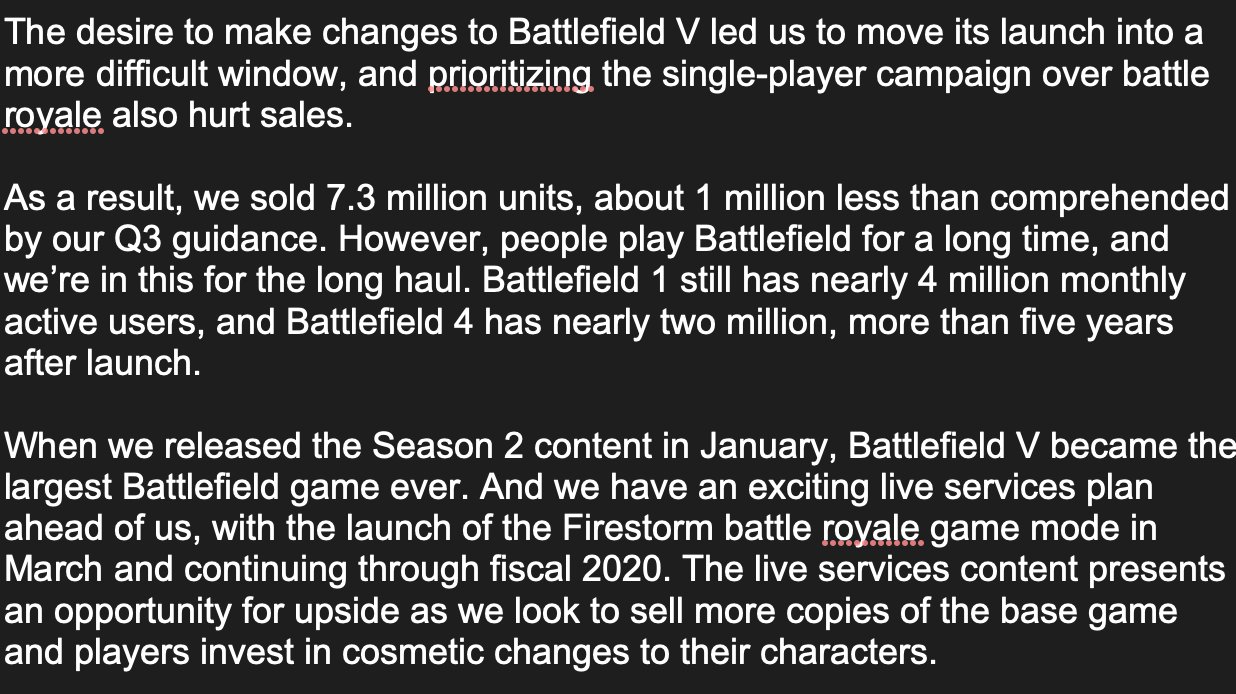 It is estimated that Battlefield 1 sold 15m units in the same quarter when it released, though it did release 4 weeks earlier.
Last edited by shikamaru317 - on 05 February 2019