Welcome To The NintenDomination Thread!
Building on from the previous NintenDomination Thread created by Conegamer, this thread will continue to carry the legacy of NintenDomination! Basically, the main difference with this new thread is mainly a change in positions, with everything else remaining the same. Conegamer, Leadified, and Ultrashroomz will also help in supporting this thread. If you have any questions, concerns or recommendations about the changes feel free to respond.
This thread is like the nation threads for PlayStation and Xbox, but for Nintendo. This thread is a place where people can talk freely about anything and everything Nintendo-related without the needless "console wars" going around elsewhere. Consider it a safe haven, if you would.
In addition, I'll be posting some news here, and I'll be offering incentives for people to do the same whenever they find any in the thread. Tournaments will be held, usually on the weekends, so stay tuned to see if you would like to participate in them.
The Current/Upcoming Event for NintenDomination:

Click on the Banner for sign ups and rules!
Mario Kart 8 Battle Deluxe Tournament @4PM Eastern
http://gamrconnect.vgchartz.com/post.php?id=8407046
These are Nintendo Related Threads on this site that you should keep in mind of.
Official Super Mario Maker Thread
Official Flipnote Studio Thread
Official Legend Of Zelda Thread
Official Nintendo E3 Thread 2014
The Official Pokemon Thread
Official Pokemon X and Y Thread
Official Smash Bros. Thread
The Pokemon League Challenge
Official Mario Kart 8 Thread
Official Monster Hunter 4 Thread
Official Hyrule Warriors FAQ
Official XCX Thread!
Official Metroid Thread
Wii U Pact 2015/2016

Nintendo Switch Presentation 2017

https://www.youtube.com/watch?v=Ntzz8O7SpWs
Nintendo Switch Hardware Overview

https://www.youtube.com/watch?v=gUEhQ65FOJ8


Fire Emblem Direct

https://www.youtube.com/watch?v=Eq1Xzycyp2E


Nintendo Switch Nindies Showcase

https://www.youtube.com/watch?v=p-mFODSa2VM


April 4, 2017 Direct

https://www.youtube.com/watch?v=6X06fvObnG0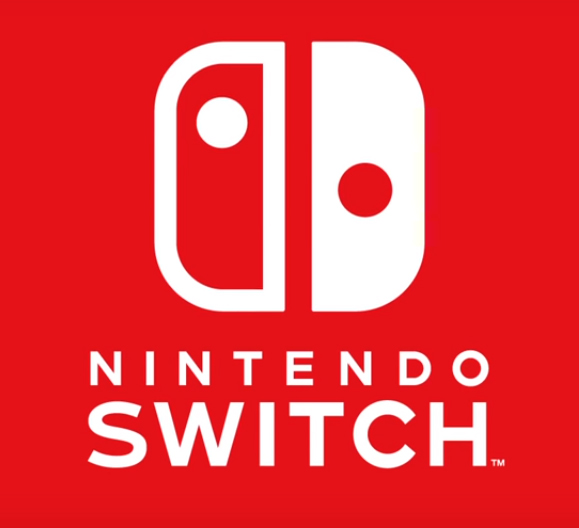 Launch Date: March 3rd, 2017 Worldwide!
Suggested Price: ¥29,980 / $299.99 USD / $399.99 CAD / £279.99 / € 299.99 - 349.99 / $469.95 AUS
What's included in the box?
Battery Life: 2.5 - 6 hours
- The Nintendo Switch itself charges the Joy-cons (cannot be charged from Joy-con grips)
- Can connect with up to 7 other Nintendo Switches for local play
- Paid online services, free test trial until Fall 2017
- Region Free!
- Uses cartridges rather than discs
- USB charge cable to charge main unit
- No Miiverse or Streetpass Function
On the fence? Here are some things to think about..

+ Nintendo has decided to merge both their home console and handheld into one system so the Switch will not feel game droughts that the Wii U had because the merging of both development teams on one system
+ Taking the best of both worlds, you can play the Switch on the TV or as a handheld
- Buying the console at launch does not come bundled with any games so you need to buy them separately
[...]
Joy-con Battery Life: Around 20 hours
NFC for reading Amiibo built in the Left Joy-con
HD Rumble for feeling up to 3 icecubes in a glass
NintenDomination [May 2015 - July 2017]

- Official VGChartz Tutorial Thread -
NintenDomination [2015/05/19 - 2017/07/02]


Here lies the hidden threads.
| |

Nintendo Metascore | Official NintenDomination | VGC Tutorial Thread
| Best and Worst of Miiverse | Manga Discussion Thead |
[3DS] Winter Playtimes [Wii U]