Welcome To The NintenDomination Thread!
Introduction
So, eventually this is where the hot topics will go for the thread (for now, they're just a little bit below this), containing any major news regarding Nintendo, and indeed, in the thread. In the meantime, let's leave this as a short introduction to the thread.
Basically, if you're familar with threads like this one for Playstation, I'm going to be doing something similar. If you aren't, then this will hopefully grow into a thread where people interested in Nintendo gaming, at any level, can talk freely about anything and everything Nintendo-related without the needless "console wars" going around elsewhere. Consider it a safe haven, if you would.
In addition, I'll be posting some news here, and I'll be offering incentives for people to do the same whenever they find any in the thread. Anything major I'll link in the main thread for an appropriate level of time, and everything else will be dumped in the second post for, say, a week for ease of access. Sound simple? I hope so, because it really is!
Polls
Click here for the current thread poll! Currently it's: Which of the following Super Smash Bros (Wii U) stages should (if any) be banned for our tournies?
https://www.surveymonkey.com/s/RDZQ7SL
Key Threads
These are the threads on this site which every self-respecting Nintendo fan on this site should be familiar with.
Official Nintendo E3 Thread 2014!
Official Pokemon X and Y Thread
Official Legend Of Zelda Thread
Official Bravely Default Thread!
The Luigi's Mansion 2 Online Play Thread!
Official Monster Hunter 4 Thread!
Upcoming Events
Smash Wii U Tourney
Matches
Matches (History)
| | | |
| --- | --- | --- |
| Host | Opponent | Winner (Score) |
| Conegamer | Cloudman | Cloudman (2-0) |
| Leadified | PixelPerfect | Leadified (2-0) |
| b00moscone | WhiteEaglePL | b00moscone (2-0) |
| Slarvax | Ultrashroomz | Ultrashroomz (2-0) |
| Redgrave | MegaOverlord | MegaOverlord (2-0) |
| Platina | Episteme | Platina (2-0) |
| | | |
| Cloudman | Leadified | Leadified (2-1) |
| Conegamer | PixelPerfect | PixelPerfect (2-0) |
| b00moscone | Platina | Platina (2-0) |
| WhiteEaglePL | Episteme | Episteme (2-1) |
| Slarvax | Redgrave | Slarvax (F-F) |
| Ultrashroomz | MegaOverlord | Ultrashroomz (2-1) |
| | | |
| Conegamer | Leadified | Leadified (2-0) |
| PixelPerfect | Cloudman | PixelPerfect (F-F) |
| Platina | WhiteEaglePL | WhiteEaglePL (2-1) |
| Episteme | b00moscone | b00moscone (2-0) |
| Redgrave | Ultrashroomz | Ultrashroomz (2-0) |
| MegaOverlord | Slarvax | Slarvax (2-1) |
Rules/Format
So how will things work? Well, first things first...
ADD YOUR OPPONENT ON NNID BEFORE WE GET STARTED.
Perhaps I wasn't clear. Let me say it again.
ADD YOUR OPPONENT ON NNID BEFORE WE GET STARTED.
Alright, we on the same page? Have you added your opponent? Good. Next thing to do is for the host to create a room, then the opponent joins that room. The host will select the first stage; which can be any stage of their choice. The matches will be 3 stock, 8 minutes, no items. Upon the conclusion of this match, the loser will decide on a stage and then the same happens. If the score is 1-1 then the opponent selects the final tiebreak stage; but stages may not be repeated. It sounds simple, because it really is.
What happens after that is up to you guys. Here's the possibilities:
The winners progress through and play against another winner in a straight knockout tourney

The losers play against each other until there are 8 "winners", then the knockout tourney continues as above

The tourney is "split" into three groups of four (provisionally). Each group member plays against each other in a round robin fashion; the top two progress and then the best performing third place competitors make it to complete the 8; with a knockout tourney following thereafter
I'm fine doing any of these. The key is communication with each other. You have your match; you know your opponent, so you are welcome to play them at any time if you're both online. I'll send out wall posts and perhaps a PM to people who signed up but haven't confirmed their interest. Similarly if you wish to join or if I've forgotten you wished to play, then do say. It does happen! I'll add you in, there's not a big issue there.
Conclusion
That might all be a lot to take in, but rest assured when we get "stuck in" it'll all make sense. Just focus on your match and let me worry about everything else. And be sure to say which format you like the sound of best; we'll stick with that in the future. 4 player matches are not out of the equation after the main tourney is finished; but let's keep it 1v1 for now.
Oh, and most importantly, good luck and have fun!
Mario Kart 8 Ranking Tourney
Next Tourney - 7th March 10:30 GMT
Mario Kart 8 is finally here! To celebrate, how about an official ranked Mario Kart 8 Tourney? It'll follow the same general feel as the Mario Kart 7 Tourneys, put in the tourney code, post in here to show you're ready about 10 minutes before it's due to start, wait for my signal to go in, then it's every man for themselves! If something happens which means you can't take part; don't just "not show", please inform me beforehand so we aren't waiting if at all possible. Repeated missing of the tourneys will mean automatic exclusion from any future tourneys, and your points total to be reset to zero.
Most important thing as usual is to have fun, this will be a weekly thing and the performance in this tourney will go towards the official rankings in the Mario Kart 8 thread. So try your best!
Please be here about 10-15 minutes before the tourney is due to start. Post here when you're online and ready to go, then at the start time the group leaders (Ultra for Group 1, myself for Group 2) will enter and post. It is imperative that you then enter the tourney promptly thereafter, but not before. Odds are on that we will enter on exactly the hour; but do check before entering (even if it means lots of refreshing!)
There should be 9 people in each group (see below). After the eight races, the best six from each group will move onto the "Finals" tourney. Here, there will be five more races to decide the ultimate VGC champion, so try your best! The whole thing should last approximately an hour.
Please if you wish to join, say so ASAP!
Also if needs be, my NNID is Conegamer for those of you yet to add me.
Rewards
1st place - 40 points, 4 stars
2nd place - 20 points, 3 stars
3rd place - 15 points, 2 stars
4th place- 10 points, 1 star
Competitor- 5 points
Pokemon X/Y Tourney
Next Event: Retired
So Pokemon X and Y have been out for quite a while now...so it's about time we have a proper competiton! It's quite simple, really. Just say in the thread that you want to join, along with your friend code (just to first time, I'll save them here after!) and I'll add you to the OP. For this firrst tourney, we'll be doing a round-robin event. Namely, that means everyone will play everyone else, so it should be a level playing field as opposed to what would eventually be the two best players fighting each other straight away. Then, the top 4 or so people (depending on how many people take part, this number could change) will progress further, and the person who won the most will play the person who won the least (who get through, so 4th) and so on, and then the winners here will play each other for overall victory!
Sounds simple, right? Here's some pretty basic restrictions, which are changable if people don't like it. Note however that, if you break one of these rules, you will be immediately removed from the tourney, not allowed to play in future tourneys, and your points total will be reset to zero. So please follow them!
ALL Pokemon are Level 50


Banned List:


Arceus
Blaziken
Darkrai
Deoxys
Deoxys-A
Dialga
Genesect
Giratina
Giratina-O
Groudon
Ho-Oh
Kyogre
Kyurem-W
Lugia
Mewtwo
Palkia
Rayquaza
Reshiram
Shaymin-S
Xerneas
Yveltal
Zekrom


Banned Items:

Gengarite
Kangaskhanite
Lucarionite



Six Pokemon each, you can't change these Pokemon after you start the tourney.
| | | |
| --- | --- | --- |
| User | Friend Code | Number |
| Conegamer | 3823 8608 4015 | 1 |
| lestatdark | 4468 2287 0965 | 2 |
| _crazy_man_ | 3969 4633 0700 | 3 |
| Einsam_Delphin* | 0731 5734 9143 | 4 |
| Squeezol | 0087-2288-2660 | 5 |
| ktay95 | 3952 7166 8116 | 6 |
| Lelouch_Vi_Brittania | 1633 4322 4375 | 7 |
| tbone51 | 1306 5037 7692 | 8 |
| BiffAtlas | 3007 8091 3200 | 9 |
| aikohualda | 1993-7310-9059 | 10 |
Rewards
1st- 35 coins, 4 stars
2nd- 25 coins, 3 stars
3rd- 15 coins, 2 stars
4th- 10 coins, 1 star
Battle won- 5 coins
Battle lost- 2 coins
This tournament will be all the better the more people that take part, and it's open to trainers of every ability. So, good luck to everyone!
Next Event: TBA
To join, merely post in the thread and be online approximately 15 minutes before the tourney is set to begin. You don't need to know any friend codes, merely the community which you will be in for the races! If there are more than 6 entrants, then we will split into 2 groups (Group 1 and Group 2). The top three from these two groups will go forward into the final, where you race the best the site has to offer! If there are 6 or fewer people, then everyone goes straight into the finals!
The tourney will take place if 5 or more people are willing to take part. If not, then it shall be delayed until the following Sunday, where I shall renegotiate timings.
Competitors
Here are the players this week with the groups:
| | |
| --- | --- |
| User | Group |
| Conegamer | 55-8388-9137-0413 |
| Einsam_Delphin | 18-3094-6713-8001 |
| Slarvax | 55-8388-9137-0413 |
| Lestatdark | 18-3094-6713-8001 |
| TheKingOfRedLions | 55-8388-9137-0413 |
| BiffAtlas | 18-3094-6713-8001 |
| RobDX | 55-8388-9137-0413 |
| Dand | 18-3094-6713-8001 |
| Spurgeonryan | 55-8388-9137-0413 |
| MohammadBadir | 18-3094-6713-8001 |
Rewards
1st- 25 Coins, 3 Stars
2nd- 15 Coins, 2 Stars
3rd- 10 Coins, 1 Star
4th or below- 3 Coins
Other communities
VGC Finals- 19-3917-9889-6578 (Go here if you finish 3rd or above, or if there are 6 or fewer participants)
VGC Practice- 29-9703-0334-6761 (Go here to polish up your skills, either before or after the tourneys!)
And most importantly, good luck to everyone, and have fun!
Titles
Captain: Conegamer
Vice Captain: TBone51
Commander 1: Wright
Commander 2: green_sky
Lieutenants: Salnax, JoeTheBro (AKA "The King"), IsawYoshi, Moreoningrato
Mistress: Anfebious
Janitor: POE
Specific Titles:
Ruler Of The (Mushroom) Kingdom:
Defender Of Hyrule: S.Peelman
King Of Kongs:
Lord Of Kirby: BasilZero
Metroid Maniac: MohammadBadir
Master Of The Pikmin Race: Slarvax
God Of Xenoblade: Conegamer
Earl Of RPG's: ROBOTECHHEAVEN
Trainer Of The Endless Ocean: IsawYoshi
NintendoMoney: Vinniegambini
Prince of Handhelds: Radishhead
Princess of Home Consoles: spurgeonnintendoryan
Sony Ambassador: brendude13
Crew
NNID's:
Conegamer: Conegamer
Slarvax: Slarvax
IsawYoshi: IsawYoshi
TheKingofRedLions: Omega_Pirate
RavenXtra: Kletain
Salnax: Salnax
green_sky: Vakaromee
Anfebious: Anfebious
Friend Codes:
Coming Soon!
Rewards
Here's the current breakdown of how to earn points (coins). Criticisms and adjustments will be welcomed:
The point list can be viewed here.
1 coin: Newbie
10 coins: Recruit (Title)
25 coins: Loyalist (Title, ability to change the poll in the thread)
50 coins: Veteran (Title, ability to create your own title)
100 coins: Defender (Title, places your name in the OP as such)
150 coins: Hero (Title, allows you to add in anything of your choice into the OP)
250 coins: Champion (Title, allows you to create your own events)
In addition to these rewards, every 50 coins nets you an extra star!
The Star System is currently on haitus, stay tuned!
I hope that all makes sense. Any questions, just ask!
Defenders of NintenDomination
Consider this a "hall of fame" of the greatest users in the thread. They shall forever have their names and profile pictures (accurate at the time of the addition to the hall of fame) here in this thread. If you want in, you need to get 100 coins in the thread. That's no mean feat, so only the best users come here!
Every single user on this list has made a massive contribution to this thread; and I would be unable to do it without them. So, I thank you all deeply for your assistance! Without further ado, here are the Defenders of NintenDomination:
Salnax
Slarvax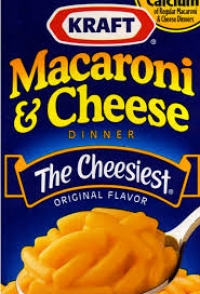 TheKingofRedLions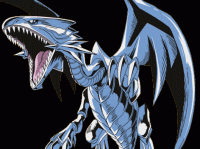 Einsam_Delphin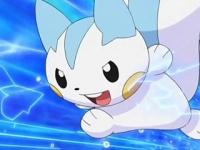 Spurgeonryan
Lestatdark
ktay95
Tbone51
BiffAtlas
crazy_man
Astrogamer
OfficerRaichu
JEMC
Clyde32
Smeags
Mohammad_Badir
AZWiFication
Now, enjoy!