Happy 2017 Everyone!
With several great games coming out this year such as Horizon: Zero Dawn, Persona 5, and The Legend of Zelda: Breath of The Wild, I just wanna see you guys reflect on what your personal top 5 games are so far this generation.
5. Splatoon
One of the most unique games this gen that has done extremely well despite many things that seemed to ensure failure, such as being on the Wii U, being a completely new IP, and missing important features for an online shooter, such as voice chat, and private rooms at launch.
Despite all that, Splatoon is an amazing game with colorful designs, entertaining characters, and a ton of cool weapons to mess around with.
4. Bayonetta 2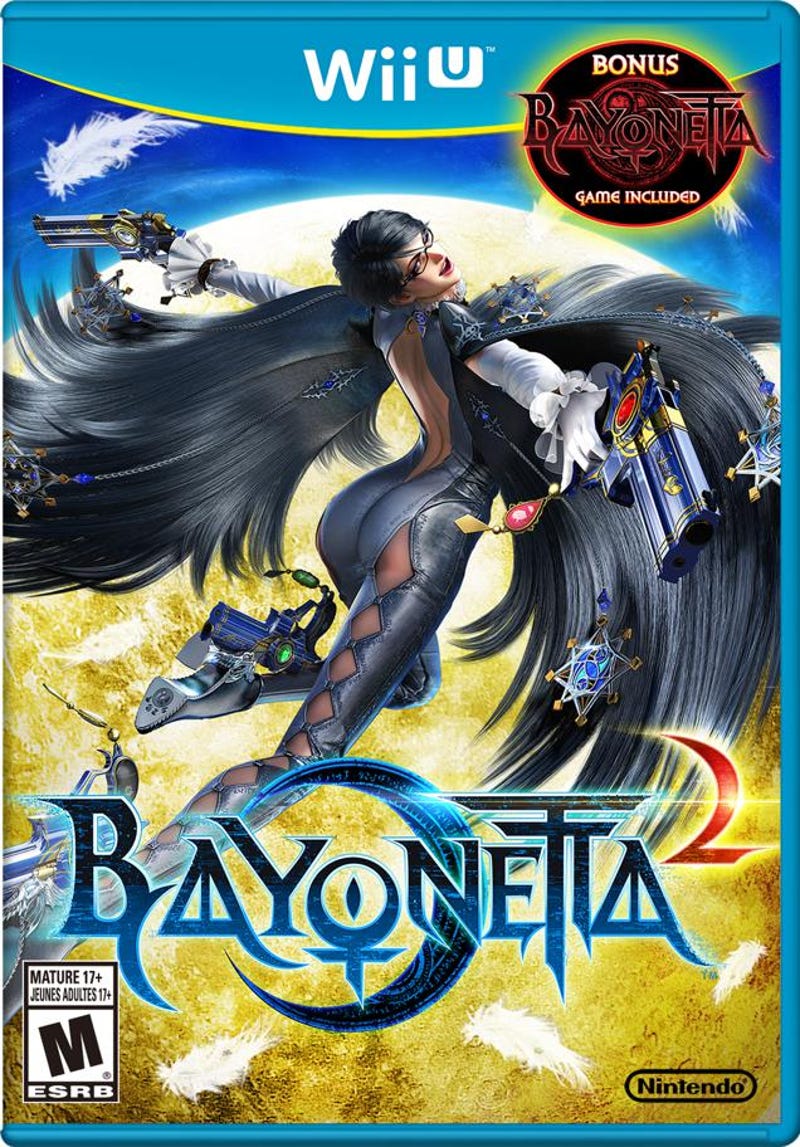 The fact that this game was gonna be a Wii U exclusive no doubt surprised a lot of people, for better or for worst, but seeing one of the coolest action games from last gen getting a sequel was great news.
While the first game was great, Bayonetta 2 did everything to make the combat absolutely exhilarating, as you punched and kicked your way through thosands of angels and demons.
3. Bloodborne
While I wasn't initially excited for this game back when it was showed off at E3 2014, the absolutely horrifying and creepy enviroments looked amazing, as well as the giant and ferocious beasts you fought throughout the game.
After beating both Dark Souls I and II, I gave Bloodborne a shot, and while I'm not the biggest fan of the game's more aggresive playstyle, it's still an amazing game, and an extremely satisfying one, as you brutalize enemies with your gun and cleaver, as well as take down giant bosses.
2. Super Smash Bros. for Wii U
No doubt one of the most anticipated games ever since the start of this generation, and while Smash 4 may not be the fast-paced adrenaline rushing competitive game like Melee, Smash 4 is still one of the most fun games to have with friends.
Prior, during, and even after the release of the game, we would get announcements frequently hying us up, including characters fans people greatly demanded for, including Mega Man, the return of Mewtwo, as well as some completely unexpected faces, such as Shulk, Cloud Strife, and Bayonetta.
1. Overwatch
As someone who has never played a Blizzard game before in their life, I wasn't sure what to expect about this new game called Overwatch, even after the initial cinematic trailer. While I was a fan of games like Team Fortress 2, the game just seemed odd to me, with all these characters with all their unique abilities and skills.
After people going on about how amazing the beta was, I decided to buy the game at launch, and what I was greeted with was an amazing game filled with amazing characters, each with their own set of skills, weapons, and skill ceilings in order to master them at their fullest potential. While the competitive side can be very toxic at times, the game feels very deep and complex, requiring you to synergize and communicate with your teammates, as well as build a balanced team in order to counter the opponent's attack or defense.
-------------------------------------------------------------------------------------------------------------
Those are my top 5 games this gen, but what about yours?