______________________________________________________________________________________________________
Welcome to Xbox Empire, similar to PS Community and NintenDomination this thread will serve as a hub for Xbox news and a community for users to come in and discuss Xbox news. This thread is also a successor to the original Xbox Empire by Jaywood2010
Thanks to Shikamaru317, the original creator of this thread and getting it to 9,970 posts before handing it over to me.
______________________________________________________________________________________________________
Thread Contents
Post 1 - News and Console Exclusive Games.
Post 2 - Complete Release Schedule.
Post 3 - Community P1; Gamertags, Xbox Clubs and Partner Threads.
Post 4 - Community P2; User Reviews.
______________________________________________________________________________________________________
Twisted Dreams, Egyptian Temples, and a Secret Apprentice are Coming to May's Games with Gold
Halo Wars: Definitive Edition Available Today for Xbox, Windows and Steam
Xbox Scorpio Specs, Features and DevKit Revealed
Developer: 343 Industries
Release Date: April 20th
About: Halo Wars: Definitive Edition is an enhanced version of the original Halo Wars featuring improved graphics, additional Achievements and all of the DLC created for the original game – all running natively on Windows 10 and Xbox One.
Trailers: Halo Wars: Definitive Edition Trailer
Developer: Code Mystics
Release Date: Spring 2017
About: Phantom Dust HD a re-release of the original classic, brought to life for the modern generation with Xbox Live features like cloud-save support, cross-device play, cross-buy, In addition, it features new gameplay enhancements including multiplayer starter decks that let you jump straight into multiplayer, improved frame rate, and adjustments to overall game balance.
Trailers: E3 2016 Reveal Trailer
Developer: Studio MDHR
Release Date: Mid 2017
About: Cuphead is a classic run and gun action game heavily focused on boss battles. Inspired by cartoons of the 1930s, the visuals and audio are painstakingly created with the same techniques of the era, i.e. traditional cel animation (hand drawn & hand inked!), watercolor backgrounds, and original jazz recordings. Play as Cuphead or Mugman (in single player or co-op) as you traverse strange worlds, acquire new weapons, learn powerful super moves, and discover hidden secrets.
Developer: Aurora44
Release Date: TBA 2017
About: Ashen is an open world survival, combat and exploration based videogame set in a fantasy environment about a wanderer in search of a place to call home. There is no sun and the natural light that exists comes from eruptions that cover the land in ash. This is a world where nothing lasts, no matter how tightly you cling to it. Players can choose to guide those they trust to their camp, encouraging them to rest at the fire and perhaps remain. People you meet out in the world will have unique skills and crafting abilities to bolster your chances of survival.
Trailers: Announce Trailer
Developers: Cloudgine, Reagent, Sumo Digital and Ruffian Games
Release Date: TBA 2017
About: Stop crime as a super-powered Agent of justice in Crackdown 3's hyper-powered sandbox of mayhem and destruction. Explore the heights of a futuristic city, race through the streets in a transforming vehicle, and use your powerful abilities to stop a ruthless criminal empire. Developed by original creator Dave Jones, Crackdown 3 delivers cooperative mayhem and an all-new multiplayer mode where destruction is your ultimate weapon.
Trailers: First Look | E3 2014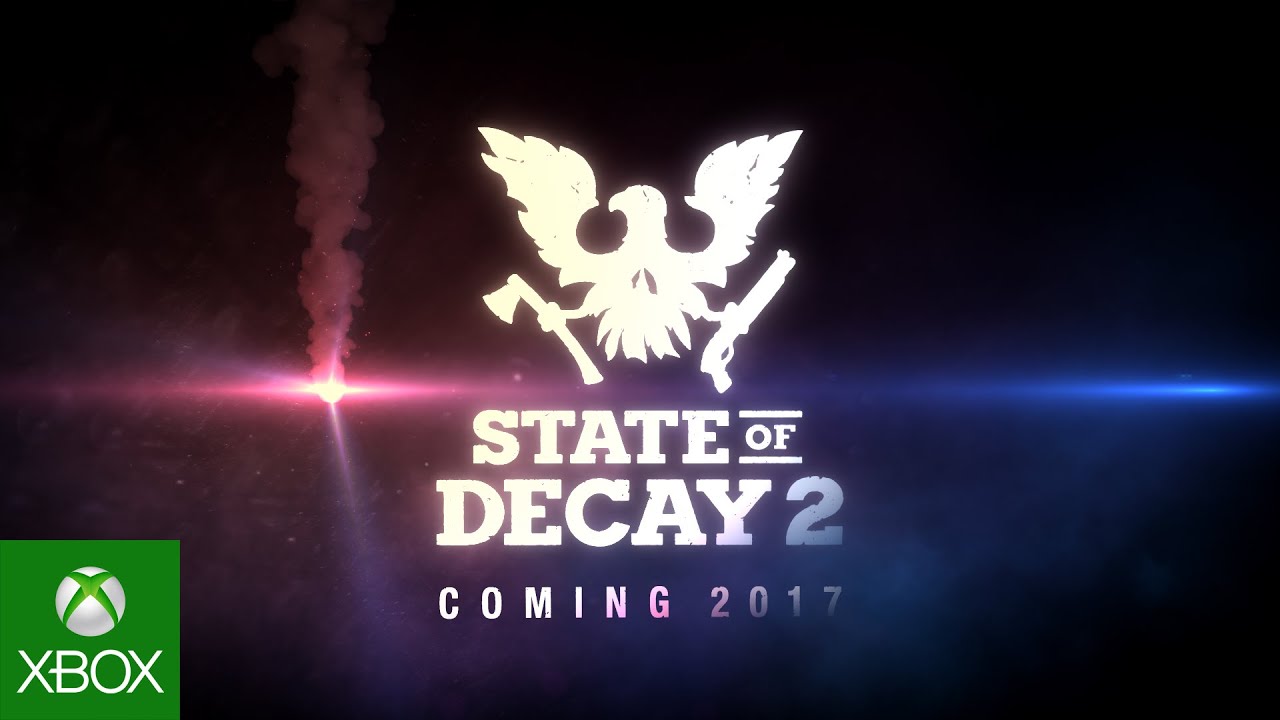 Developer: Undead Labs
Release Date: TBA 2017
About: The next installment in the critically acclaimed "State of Decay" franchise immerses you in an all-new, multiplayer zombie survival fantasy. Players work together to build lasting communities and tell their own unique story within an interconnected world that remembers the choices you've made throughout.
Trailers: Announcement Trailer
Developer: Rare
Release Date: TBA 2017
About: Sea of Thieves is an upcoming Open World, Action Adventure Multiplayer game, form a crew and set sail on memorable voyages, as you plot your course and set sail for hidden riches, you'll need to navigate the perils of a fantastical world and the danger of rival crews.
Trailers: E3 2016 Gameplay Trailer | E3 2016 Cinematic Trailer | Announce Trailer
Timed Console Exclusives
Developers: The Behemoth
Release Date: Now (Early Access) & TBA 2017 (Full Release)
About: In this fast-paced, turn-based, co-op adventure you'll quest and explore, find awesome loot, customize your fighters, and recruit strange species! Come master your destiny in this strategic game of positioning.
Trailers: Early Access Launch Trailer | Trailer 2 | Trailer 1 | Debut Teaser
Developer: Motiga
Release Date: Now (Early Access) & TBA 2017 (Full Release)
About: A MOBA, third-person shooter, five-on-five PvP game where heroes battle alongside a massive guardian in a fight for supremacy. Test your teamwork, tactics, and timing as you confront a five-story foe and conquer a fantasy battlefield.
Trailers: Open Beta Launch Trailer | E3 2015 | Pax East 2015 | Announce Trailer
Developer: Capybara Games
Release Date: TBA 2017
About: Below is a rogue like adventure game. The game is about exploration and survival in these random generated environments. The player can experience permanent death and lose all their equipment, but they can go back and retrieve it. The game is experienced from a top down perspective with an added tilt shift filter adding emphasis on the players size compared to the world around them.
Trailers: Death's Door | Descent | Come In From The Storm | E3 2013
Developer: Compulsion Games
Release Date: Now (Early Access) & TBA 2017 (Full Release)
About: We Happy Few is the tale of a plucky bunch of moderately terrible people trying to escape from a lifetime of cheerful denial. Set in a drug-fuelled, retrofuturistic city in an alternative 1960s England, you'll have to blend in with its other inhabitants, who don't take kindly to people who don't abide by their not-so-normal rules.
Trailers: E3 2016 Gameplay Trailer | Gamescom 2015 | Announcement Trailer