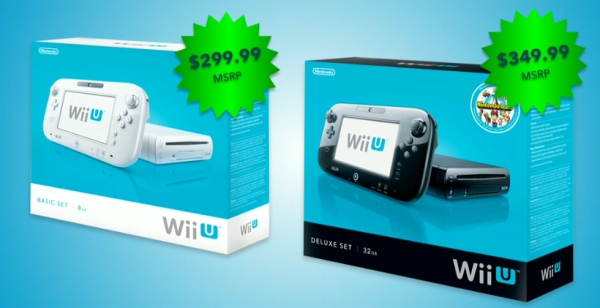 Are you still looking for a Wii U? Then you're in luck, because they're in stock at…
Nah, I'm just yanking yer chain. Nintendo's most recent console launch is sold out for all practical purposes. Target.com and Walmart.com both list the Wii U as available for in-store pickup, but after a frantic round of phone calls, I learned that not a single store from either retailer has the system in stock in Western New York. Your location may vary, but I think it is safe to say that Nintendo has a sellout on their hands (and definitely ignore the Target press release that says they still have them in stock).
However, if you really NEED to acquire a Wii U today, there's always the secondhand sellers at Amazon and eBay.
http://www.warpzoned.com/2012/11/wii-u-sold-out-practically-everywhere/
Wii U ehhh? Excellent!
The NINTENDO PACT 2015[2016 Vgchartz Wii U Achievement League! - Sign up now! My T.E.C.H'aracter