4469 posts since 28/05/08
My first thought would be Germans

*Insert uncalled for WW2 reference*


6558 posts since 21/10/08
So,which countries are self-reported and which are actual measurements? France is obviously a liar here, considering genetic similarities between neighboring countires.


643 posts since 06/08/09
Andrespetmonkey said:
Play4Fun said:
Andrespetmonkey said:
I'm above average in my country, and I still have 3-5 years of development to go. SUCCESS.

What makes you think you have any more development left to do? >=]
I'm still growing pretty fast, I've grown an inch in the past 2 months. (Take that as you will)


Really? My penis stopped growing when I was 12 yo. But I was reaaally big back then, relatively. Nowadays I'm "normal".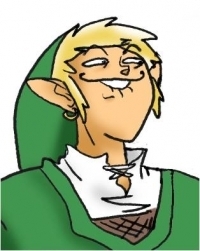 16085 posts since 10/01/10
Anyone from Hungary here?
I want to make now a special "study".



Anyone?


Proud to be the first cool Nintendo fan ever
Number ONE Zelda fan in the Universe
Prediction: No Zelda HD for Wii U, quietly moved to the succesor
Predictions for Nintendo NX and Mobile
3085 posts since 08/06/11
So I'd be the average Hungarian. Cool I guess.


2867 posts since 10/03/07
Seriously, this study doesn't explore the more interesting questions.........Are black guys bigger? Are Asians tiny and can they do anything about it?


21312 posts since 15/06/08
F*ck you all other dutch members for bringing the average down!!


Face the future.. Gamecenter ID: nikkom_nl (oh no he didn't!!)
11171 posts since 16/10/09
blkfish92 said:
Uhh that's not inches is it?????????
No, miles!


3709 posts since 30/11/10
WTF! Going by that,we romanians are the smallest >___


404 posts since 08/01/12
Nsanity said:
blkfish92 said:
Uhh that's not inches is it?????????
No, miles!