In the spirit of combatting all the "best X" and "favourite Y" threads, let's continue on with discussing the worsts on the site! However, in fear of further self-deprecation I tried to fight making this thread. Alas, I was overcome by the slight hope that maybe my avatars aren't as poorly received as my username.
I'll add a poll to include recurring names.
Some avatars that have irked me are:
-Booh! - I can't for the life of me figure out what the hell is going on in that pic
-osamanobama - I think this one is self-explanatory
-mexmen92 - That's no way to go about sharing that info

-Everyone without an avatar - Get an avatar ya bums!
-And of course, the obligatory ioi mention.
Wouldn't he be so much cooler if he used this avatar?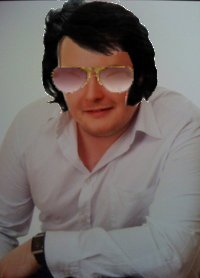 So VGChartz - who has the worst avatar(s)?