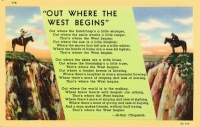 68,049
L9: Reaper
(11,951 until level 10)
TheSource
A

31 year old male gamer

United States

Joined on

January 9th 2007

, last online

on 31 October 2018

.
Profile Views: 68,892
Forum posts:

3,791 times

which averages

1 posts per day

VG$ 5345.87
Cleanse The Wilderness
250 comments posted on VGChartz news articles.
Hit And Run
15 comments posted on VGChartz news articles.
Psychic Spy
1,000 VGChartz news articles posted.
11 Years
Has been a VGChartz member for over 11 years.
10 Years
Has been a VGChartz member for over 10 years.
9 Years
Has been a VGChartz member for over 9 years.
8 Years
Has been a VGChartz member for over 8 years.
7 Years
Has been a VGChartz member for over 7 years.
6 Years
Has been a VGChartz member for over 6 years.
We're Still Watching You
Received 50,000 profile views.
Site Veteran
Has been a VGChartz member for over 5 years.
I'm Special
VGChartz staff member.
Making Progress
Earned 50,000 gamrPoints
Watch Your Back!
Received 10,000 profile views.
Open For Business
Earned 10 badges.
A Badge Within A Badge
Earned 20 badges.
Analyst
15 VGChartz sales articles published.
Professor
50 VGChartz sales articles published.
Pach-Man
200 VGChartz sales articles published.
First Rung Of The Ladder
Earned 10,000 gamrPoints
Favourite Games
This list only shows a selection of games from this user's favourite games.
View all games
Biography
Occupation: Senior Research Analyst at CNM
Education: College Graduate
University: Susquehanna Univsersity
Height: 6'3
Eye colour: Brown
Hair colour: Black
Zodiac sign: Virgo
Relationship status: Dating
Favourite Games: The Simpsons Arcade (Arcade)
World of Goo (WiiWare)
Cave Story (WiiWare)
Ikaruga (DC/GC)
Sonic the Hedgehog 2 (Genesis)
Super Mario World 2: Yoshi's island (SNES)
Super Mario Galaxy (Wii)
Zack & Wiki (Wii)
Dominate the Game (PC - its online risk)
Nights (Saturn)
Professor Layton (DS)
Favourite Music: Other Lives, Buddha Bar, Hard Fi, Beatles, Celtic Thunder, Green Day, Oasis, The Verve, James Taylor, Don McLean, Dylan, Fleetwood Mac, Eminem, Naughty by Nature, Everlast, The Roots, Ella Fitzgerald, Paul Robeson, Goo Goo Dolls, Sting, Stevie Wonder, Micheal Jackson, Ray Charles, Marvin Gaye, Norah Jones, Chris Garneau, Beck, Red Hot Chilli Peppers, Smash Mouth, Gnarls Barkley, Crash Test Dummies, Abba, Supertramp, Kid Rock, Johnny Cash, Scouting for Girls, Angels and Airwaves, Smashing Pumpkins, Creed, Etta James.

More generally:
Disco, 90s stuff, Folk, Folk Rock, inventive Rock, women with great voices.

Other random stuff:
Blue Grass, smooth jazz, Nights' theme song, music of Jet Grind Radio, American Beauty, Garden State and 25th hour.
Favourite Films: 25th Hour
Minority Report
American Beauty
Field of Dreams
Rat Race
Garden State
The Dark Knight
Favourite Books: The Ultimate History of Video games - Stephen Kent
Genghis Khan and the Making of the Modern World - Weatherford
Chuck Amuck: The Life and Times of an Animated Cartoonist - Chuck Jones
The Symposium - Plato
The Simpsons & Philosophy - multiple authors
The US Constitution & Amendments (heh guys like me need to know our rights)
Favourite Food: Carne Asada (!), hummus (!), Falaffel (!), lamb Kebabs (!), pizza (!), cheese fries (!), chili, cheese steak, steak, cheese burger (!), root beer (!!), grape juice (!!) turkey, fried chicken, sushi, pastrami, fried chicken, apples, pickles, fresh Jersey corn, guacamole (!), queso dip, tacos, fajitas, hot & sour soup, hot fudge sundaes, popcorn, chicken wings, fresh Jersey seafood, and fresh salad. Greek & Mexican food generally is pretty amazing.
Hobbies: Watching the 08'-09' National League Champion Philadelphia Phillies
Watching Cartoons
Playing video games.
Writing articles.
Updating my massive documents to write said articles.
Travel.
Weather predicting/research.
Reading Philosophy.
Researching the great mysteries of history, humanity and life.
Keeping Brett sane / arguing with Michael Pachter.
Playing basketball.
Political Science.

About Me: Moved from New Jersey to New Mexico. According to Myers-Briggs personality testing I'm an ENTP (Google it).

About 80% of the time I'm incredibly lazy. But in the other 20% of the time my short spurts of intense work tend to produce good results.

"A talented team will lose to a determined team nine out of 10 times, because a determined team isn't going to give up. But a talented team with determination is what champions are made of."

- Jimmy Rollins