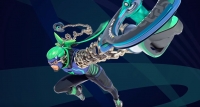 14,177
L6: Splicer
(5,823 until level 7)
Volterra_90
I had much more fun with the Splatoon demo than I had with pretty much every game in the last few ye
A

26 year old male gamer

Spain

Joined on

March 14th 2015

, last online

5 days ago

.
Profile Views: 4,033
Forum posts:

4,561 times

which averages

5 posts per day
2 Years
Has been a VGChartz member for over 2 years.
First Rung Of The Ladder
Earned 10,000 gamrPoints
Trust Me, It'll Have Legs
100 replies made to user's most popular thread.
1st Birthday
Has been a VGChartz member for over 1 year.
Making Friends
10 friends on gamrConnect.
Littlest Genocide
1,000 posts on the gamrConnect forums.
Favourite Games
This list only shows a selection of games from this user's favourite games.
View all games
Biography
Occupation: Student
University: EPS Ferrol
Height: 0'0
Build: Other
Relationship status: Single
Favourite Games: The Legend of Zelda saga; Mario Galaxy 1/2, 3DWorld, 64; Metroid Fusion/Prime1,2,3...
Non-Ninty games: Bioshock Infinite/1, Portal 2, Half-life 2/1, Mass Effect 1-2-3 (love the ending :P), Xenogears, Xenosaga (Episodes 1-2-3)...
Favourite Music: Muse, QOTSA, Radiohead, RHCP, NIN
Favourite Films: Clockwork Orange, LOTR, Fight Club, Interstellar
Favourite Books: GoT, Harry Potter, LOTR
Hobbies: Gaming, music, parties