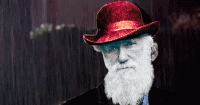 71,857
L9: Reaper
(8,143 until level 10)
Darwinianevolution
All of that teasing for a musou game...
A

28 year old male gamer

Spain

Joined on

June 16th 2014

, last online

1 minute ago

.
Profile Views: 26,926
Forum posts:

10,337 times

which averages

6 posts per day

User Reviews: 20 reviews written with an average user rating of:

100%

VG$ 9,209.29
Site Veteran
Has been a VGChartz member for over 5 years.
A Civilized Man
Managed to avoid being banned for 5 years.
Viva Databasia
Rejected or approved 1,000 GameDB jobs.
A Cardboard Box From Nintendo
Purchase for VG$80
Writing into the night.
50 summaries added to the VGChartz database.
Quite a Comeback
Enter your first Prediction League event.
Place Your Bets Now
Enter 10 Prediction League events.
Thumbs Up
Receive an Upvote on One of Your User Reviews.
Knuckles Up
Receive a Total of 10 Upvotes on Your User Reviews Combined.
A Small Correction
Updated 10 Games.
An Update of an Update
Updated 100 Games.
Back of the Net
Score a total of 100 games in your collection.
Spreading the Disease
Score a total of 50 games in your collection.
Right Tool for the Right Tool
Score a total of 25 games in your collection.