About the Game
Demon's Souls is a PS3 exclusive Action RPG from From Software. It combines a dark medieval atmosphere with brutal enemies and methodical combat. Released on Feburary 5 in Japan and Feburary 26 in Asia, it has been described as a spiritual successor the King's Field games. After launching in October 2009 in North America, there was no mention of a European release. Recently however, it was announced that Demon's Souls would be coming to Europe due to a partnership between Namco Bandai and SCEJ. The European version is being released on June 25, 2010.
Demon's Souls is all about learning to fight effectively or dying. No class is effective in all situations, or against all enemy types. There are little in the way of crutches offered. Combined with a feeling of isolation that's rare in modern video games, it provides an experience that is without parallel.
SCEJ Website - http://www.jp.playstation.com/scej/title/demons-souls/
VGC Gamepage - http://www.vgchartz.com/games/game.php?id=31689
Atlus' DS Website - http://www.demons-souls.com/
Rip SolidShane's DeathEater, level 132. Lost to a save-breaking glitch.
Screenshots
Right click -> view image to see in full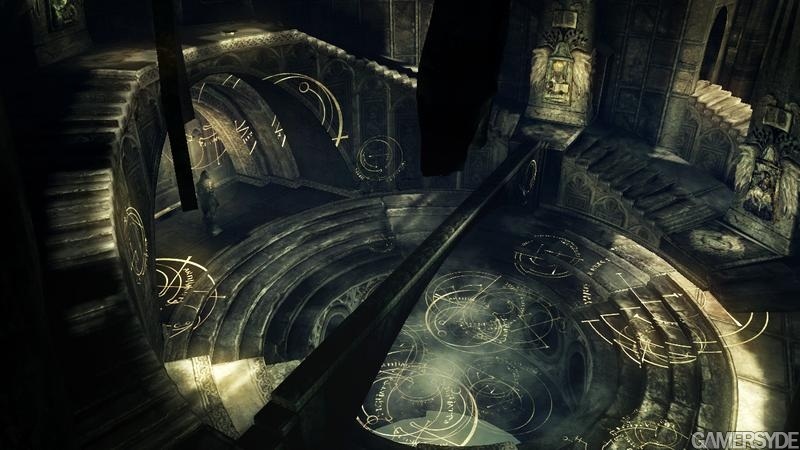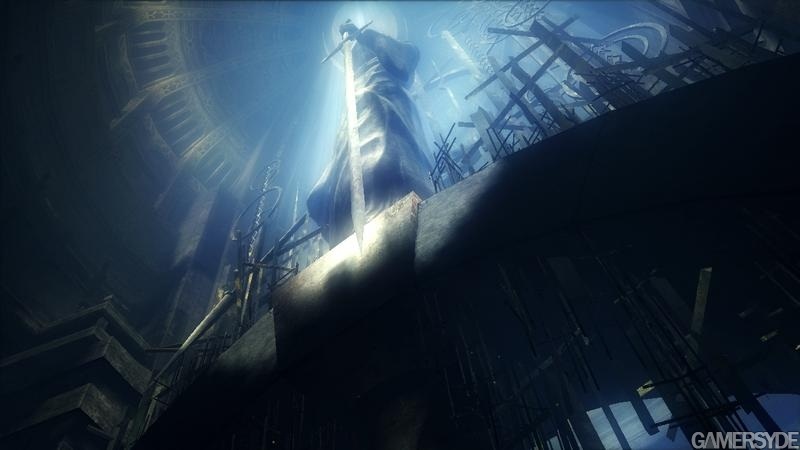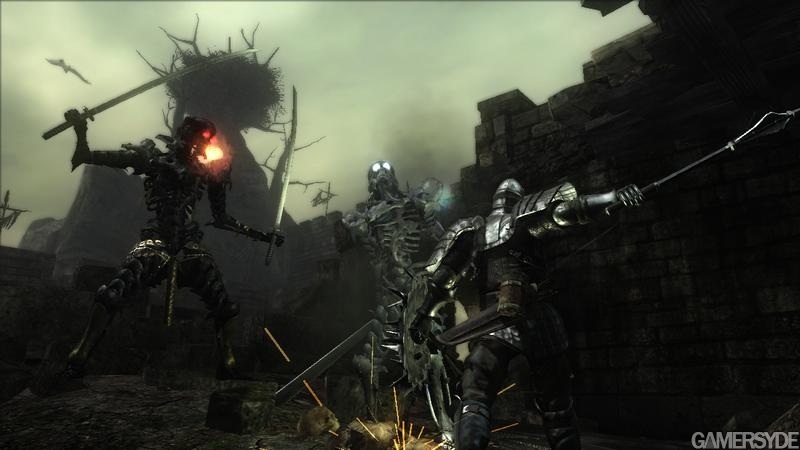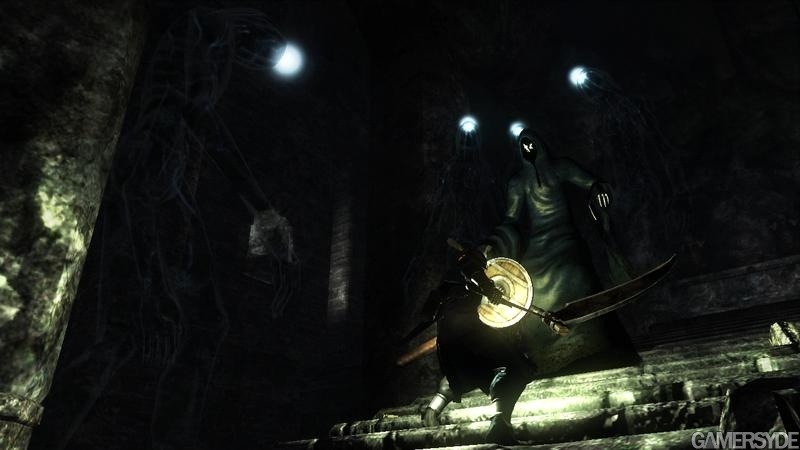 Atlus' Trailer for the North American release

Gametrailers Import Preview
Gameplay Videos
Boss Fight: Warning - Boss Spoilers in the video below if that concerns you
Co-op gameplay
Reviews
Demon's Souls GameRankings Page
Famitsu - 9/7/6/6
Famitsu reviewer Paint Yamamoto, rated the game 9: "This is a game you learn how to play by losing -- you'll face sudden death frequently. But! Keep playing... and you'll realize how deep it really is. If you're looking to experience rich RPG elements, by all means play Demon's Souls!!."
Famitsu reviewer Maria Kichiji rated the game 6 "It's super-difficult... 'Souls' are needed for everything from shopping to power ups, and the entire game is unforgiving. Even worse, there are almost no hints. Demon's Souls is far too stoic... it's not a game for everybody."
Denegeki - 95/85/85/85
RPGfan - 84%
"Demon's Souls may well be 2009's Valkyria Chronicles; an impressive, original, fresh new PS3 RPG that ultimately has little impact."
Eurogamer - 9/10
"Demon's Souls is a brutal, bleak action combat RPG that pits your lone character against a universe full of violent demons."
EDGE - 9/10 (Print magazine, no review link)
"Demon's Souls unforgiving mechanics border on the abusive. But stick it out, and with acclimatisation comes the realisation that From Software is trying to change the nature of dungeon crawlers, and that it's uncomprimising vision is nothing short of revolutionary."
IGN - 9.4/10
GameTrailers - 8.9/10
VGChartz - 87/100
GameCritics - 9.5/10
"Those who can see it for what it is and appreciate what it does will find themselves knee-deep in adventure, never wanting to look back. Without question, Demon's Souls is one of 2009's finest titles, and an amazing, challenging journey without equal."
Triplechat - 10/10
PSX extreme - 8.8/10
"[...] The enemy roster and landscapes are diverse and beautifully designed, the bosses are legitimately frightening, the challenge is high but the payoff is huge, and above all else, those who get sucked in will be there for a very, very long time."
Meristation - 9/10
AceGamez - 10/10
"[Demon's Souls is] a compelling and ruthlessly well-crafted dungeon crawling romp with untold depth to excavate."
GamerLimit - 9.1/10 (Import review) - 9.5/10 (US Vers. review)
"Demon's Souls is brutal, uncompromising, and infuriatingly harsh, but it is also rewarding, aspirational, and fantastically unique."
Diehard GameFAN - Mediocre (note: complains about the difficulty)
User Reviews
FAQs
Q: What kind of game is this? Is it a JRPG?
A: This is an action RPG from from software. While it's hard to find a parallel, I'd describe it as a hard, niche dunegon crawler with an emphasis on combat proficency, varied but desolate enviroments, and WRPG-esque gameplay. Usual staples of Action RPGs are nowhere to be found in this game, and the online mode (standard mode if signed in) features a great co-op and PvP system. Think like a hybrid console Diablo with far fewer enemies and rigorous, methodical combat that constantly forces you to adapt.
Q: Is this game going to be released in North America and Europe? What's the Release date?
A: Demon's Souls is coming to North America thanks to Atlus. http://www.vgchartz.com/forum/thread.php?id=73332&page=1
Demon's Souls is also coming to Europe. http://www.edge-online.com/news/demon%E2%80%99s-souls-coming-to-europe
Q: If I import this, will it work on my PS3?
A: PS3s are 100% region free for games. It will work.
Q: Is this game in English?
A: The Asian and Korean versions have english text and english voice acting, and are the ones you want to import. Avoid the Japanese version. The only thing not in english is the manual. More Info here.
Q: What is the game length?
A: Realistically, first time playthroughs vary from about 40 - 60+ hours. Varies depending on how much you want to do and how good you are at combat.
Q: Does this game have Trophies?
A: Yes, it has trophies. See the list here.
Q: Does this game require an install?
A: There is no install.
Useful resources
http://demonssouls.wikidot.com/ - english demon's souls wiki
http://www.neogaf.com/forum/showthread.php?t=350591 - neogaf official thread
http://www.gamasutra.com/php-bin/news_index.php?story=25238 - indepth demon's souls analysis. a very good read if you're unsure about the game.
Where to Buy
:: North American Version ::
VideoGamesPlus.ca Regular Edition - $69.99 Canadian (vendor ships abroad)
Amazon VGC Store (USA) Regular Edition - $56.99 USD
VideoGamesPlus.ca Collectors Edition - $79.99 Canadian (vendor ships abroad)
Amazon VGC Store (USA) Collectors Edition - $69.99 USD
:: Asian Version ::
NCSX Asian (Chinese/English) Edition $63.90 USD
Play-Asia Asian (Chinese/English) Edition $64.90 USD
Yes Asia Asian (Chinese/English) Edition $66.99 USD
I made this thread for people who have to the game to discuss, set up co-op, etc and to answer questions/entice prospective owners to buy it. If you are curious about something ask. I'll update it to add info as needed. Thanks for reading.
Edit Apr30: Added to the FAQ, About the Game, and Where to Buy sections
Edit May7: Added Co-op player list, makingmusic co-op warning, updated Where to Buy section.
Edit May15: Updated Co-op player list, sales numbers.
Edit May20: Updated Co-op player list, added North American release news.
Edit Jul16: Removed Co-op player list (wasn't serving its purpose), rearranged op, added gametrailers preview.
Edit Aug8: Added more reviews (and some quotes), updated where to buy section with north american preorder links
Edit Sep17: Added more reviews, quotes, and cleaned up some grammar.