https://www.youtube.com/watch?v=Fj8h6yibHHc
The prototype was shown to Xbox head Phil Spencer later that year, to which he murmured, "Why are we looking at this video?" Then the Neumann and the team pressed a controller to show they could manipulate the action in real time. "He looked at me, I looked at him, and he said, 'Are we really going back?'" Neumann recalled. "'If we're doing this, we're in it for the long run. You're in it for the long run.'" And Neumann told Ars Technica that the plan is indeed a long-term vision: Asobo and Xbox Game Studios are pledging 10 years of support for this version of Microsoft Flight Simulator. That begins with an insane scope.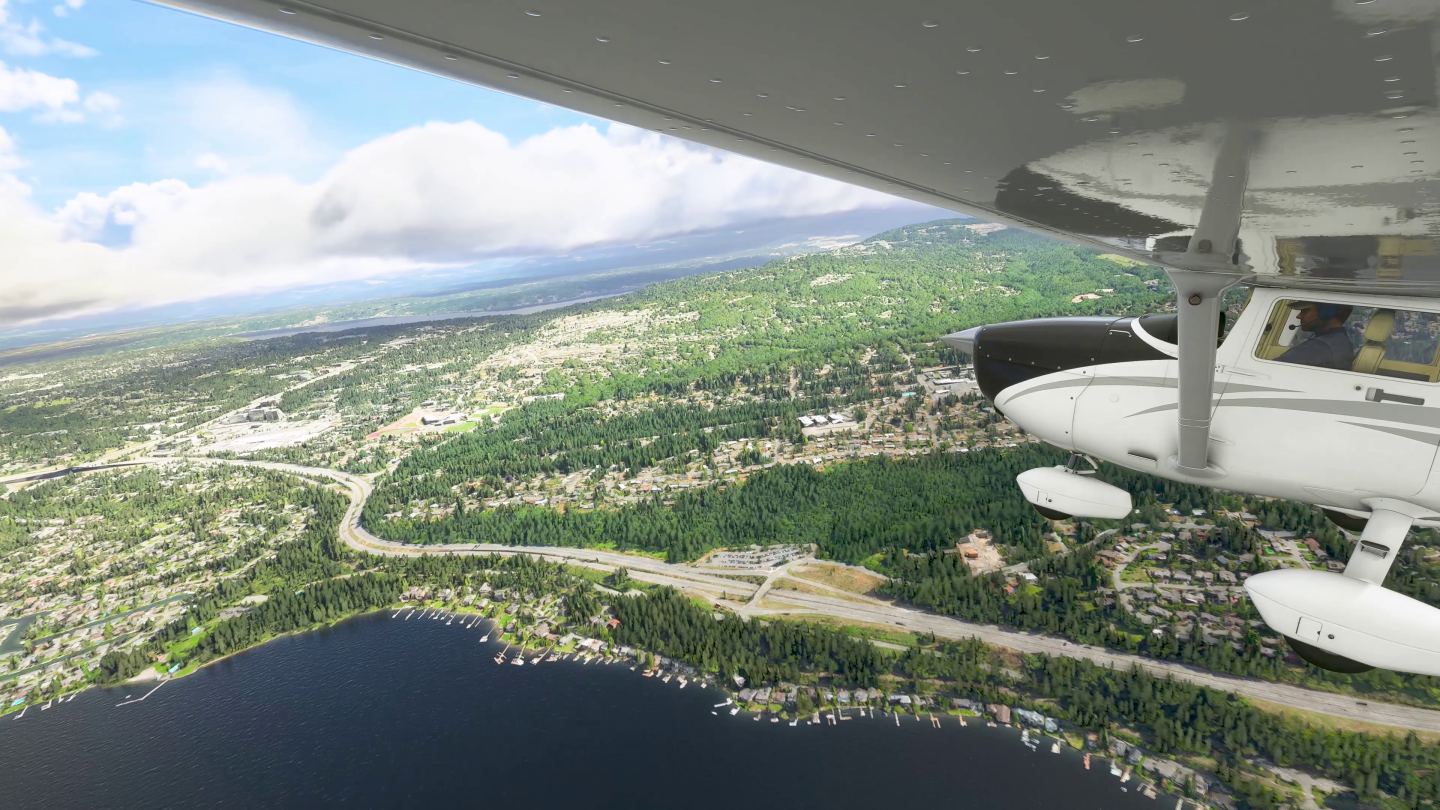 With previous MSFS releases, "People didn't like that it was just flying between two states, 1-2 planes," Neumann said. "They didn't like that it wasn't the Earth. Can you compromise on that? Nope. Now we know there's 44,000 airports across the globe. For this game, that's the baseline."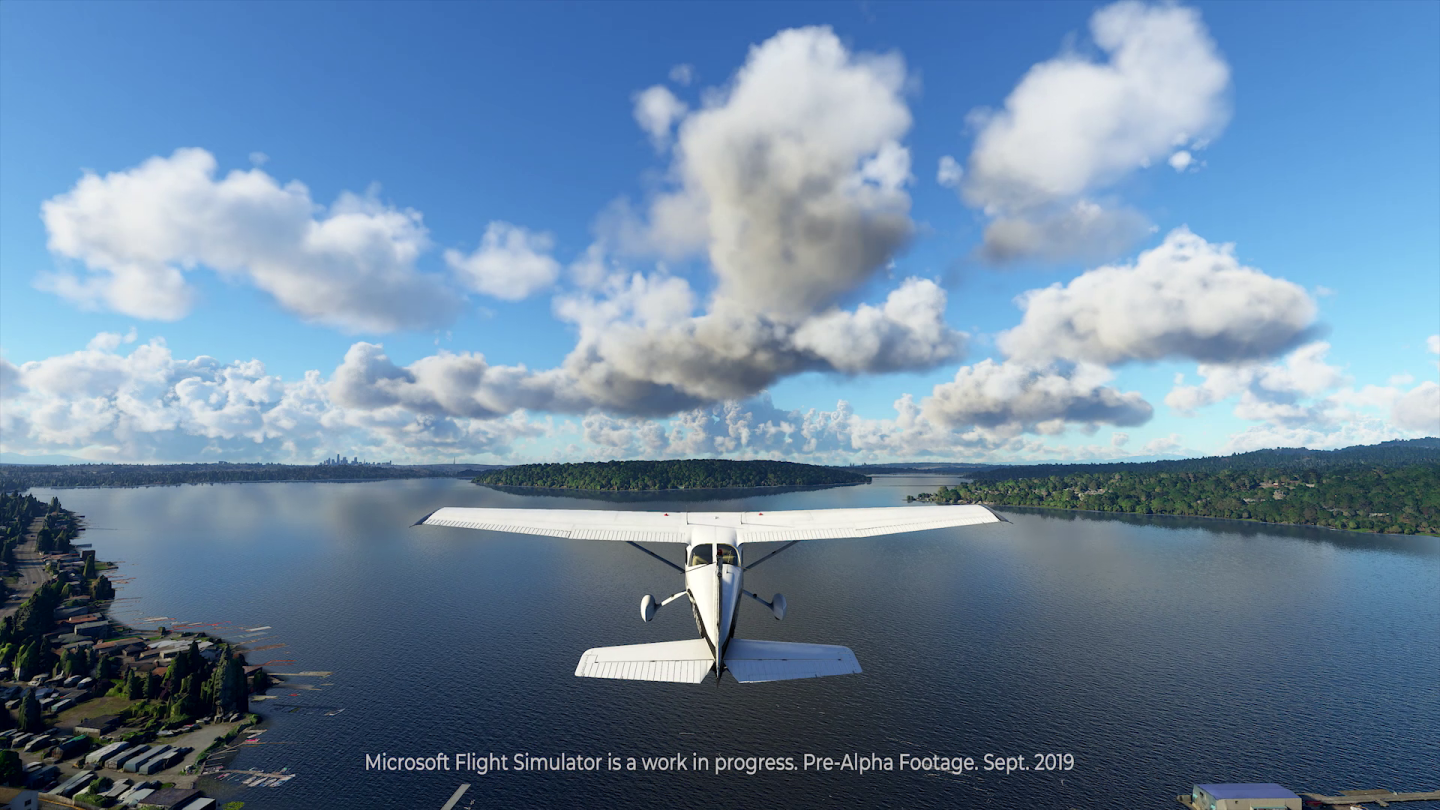 Notice that mention of Bing? That's not the only Microsoft service being leveraged to run the new MSFS. The game will also rely on a whopping two petabytes of satellite and geographical data in Microsoft's Azure Cloud system, which each MSFS instance can connect to in order to render any portion of the planet as realistically as possible.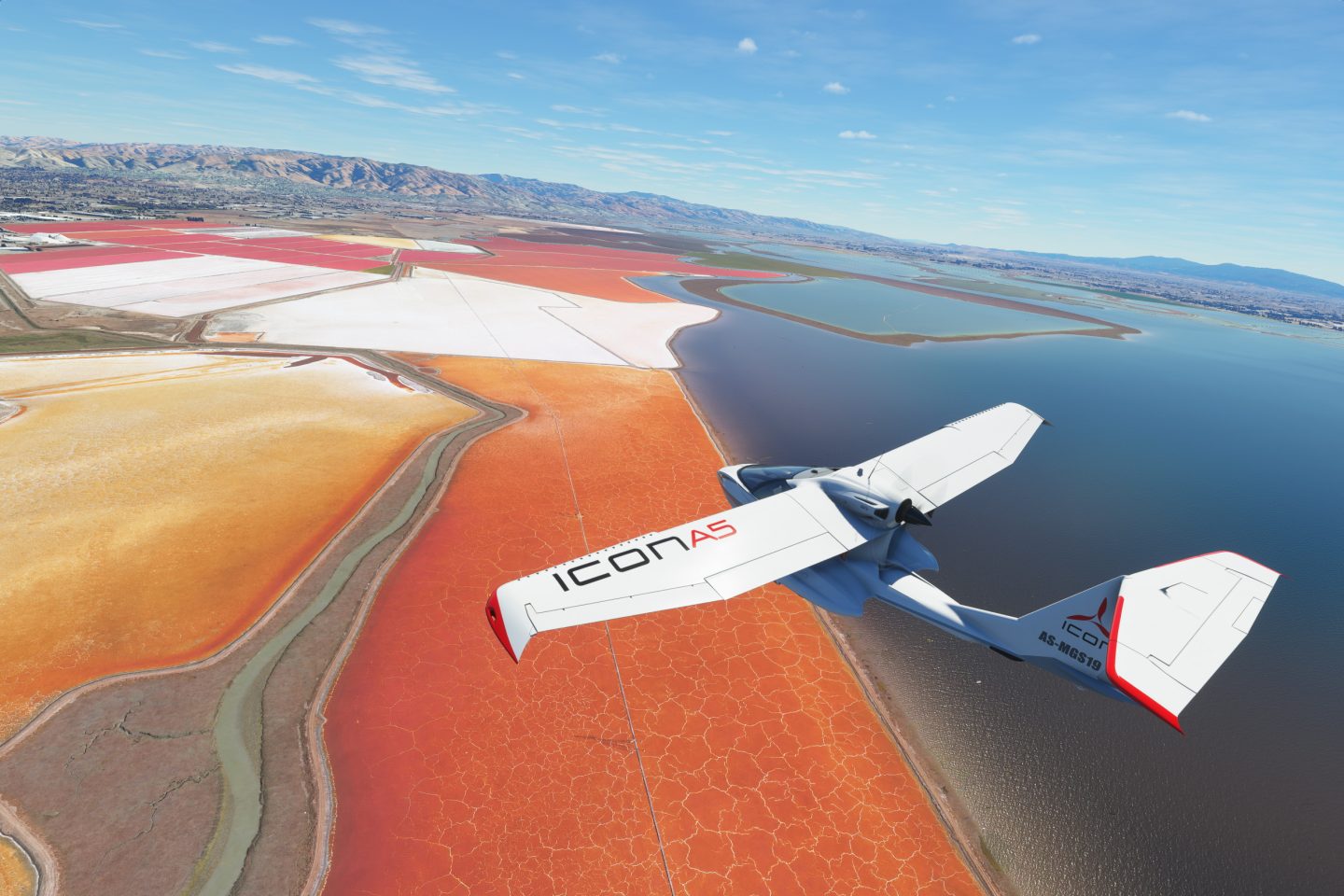 Asobo was quick to confirm that the game will work in a variety of offline modes. Players will be able to designate a maximum offline cache size on their computer, which the game can then either fill with geographical data from a preferred region or with wherever you previously flew when you were last connected to the Internet. Should you wish to unplug from the Internet after installing the game, you can expect a more rudimentary visual experience, as Asobo's rendering system relies heavily on a stream of satellite scans and metadata on top of the base Earth scans installed with the game.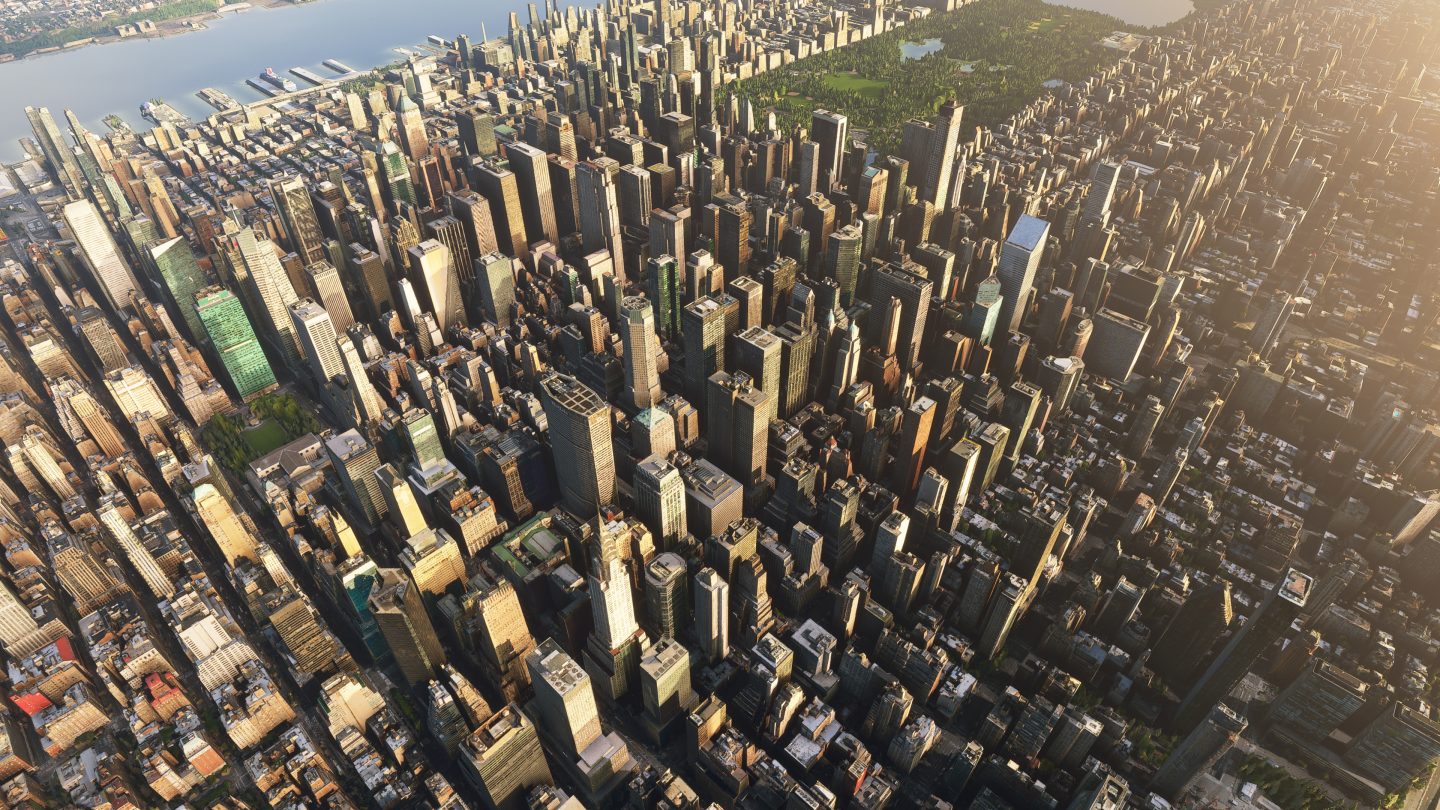 The entire Microsoft event revolved around MSFS running on Windows 10 PCs—massive ones, at that, with high-end graphics cards. These systems occasionally struggled to keep up with a 60fps refresh, sometimes hitching for three- or six-second pauses for inexplicable, "pre-alpha" reasons. That was arguably due to a mix of unoptimized code, network issues, and sheer power. Which brings us to the Xbox question.
Yes, Microsoft Flight Simulator will come to Xbox consoles at some point, Neumann said, and it will be an Xbox Game Pass title on that platform, just like its Windows 10 version will be. And, yes, the game will be available either as part of XGP or as a standalone purchase.
But the game's announced "2020" launch window is for Windows 10, not Xbox consoles, and there's no indication of whether the console version will have specific limitations. Might it require online streaming? Might it require an Xbox One X minimum? Microsoft isn't saying.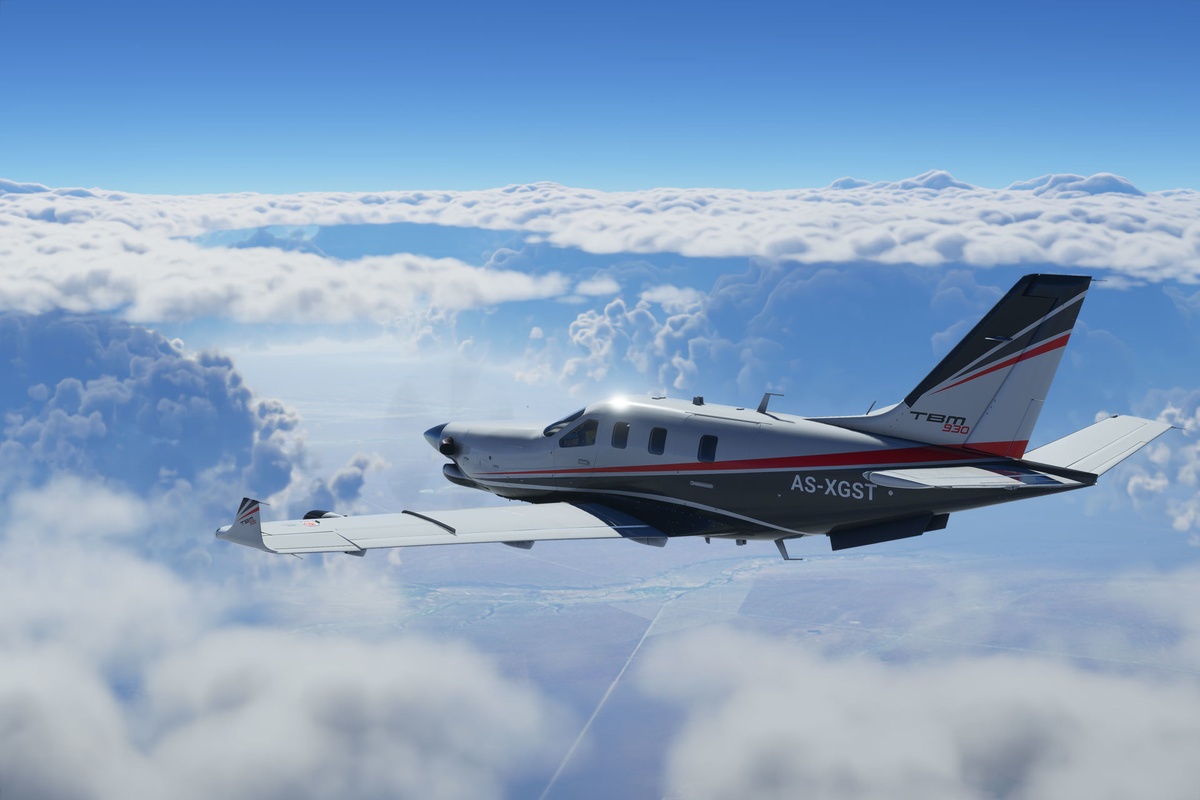 "We honestly don't have a date for Xbox, otherwise we might've said something," Neumann told Ars Technica. "Is there a parallel effort related to Xbox [development]? Yeah, but it's very modest at this point. Our first and foremost topic is getting the simulation right, then do as much as we can from the [closed beta] feedback."
https://www.youtube.com/watch?v=DUu_g7A6VpA
Asobo reps also made clear that VR is not currently in the cards for this version of MSFS, in spite of pretty much every member of the attending press asking that exact question. "Maybe one day, Flight Simulator will," Asobo CCO and co-founder David Dedeine told Ars. "It's not a commitment at all," he added with a laugh. "But we're already thinking about VR... We've worked on HoloLens, so we're familiar with [VR]'s types of problematics."
https://www.youtube.com/watch?v=BD2_zzQi7bQ
By the way, your chance to try the game is coming very, very soon, and you can sign up for the new game's "Insider" program right now to potentially test the game's first "closed alpha" starting in October.
https://arstechnica.com/gaming/2019/09/the-new-ms-flight-simulator-taught-me-how-to-fly-an-actual-plane/
This game is goddamn beautiful.