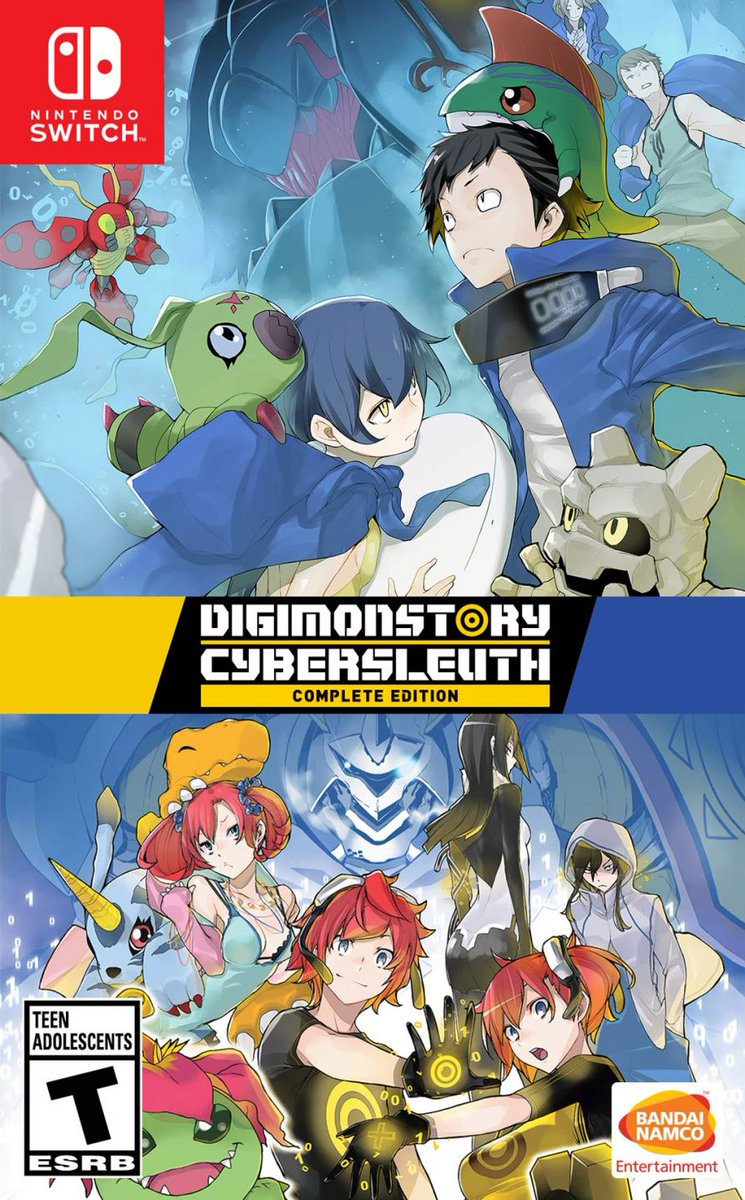 Bandai Namco hosted a special panel for Digimon at Anime Expo 2019 today. Some announcements were made, including one that will be of interest to Switch owners.
Digimon Story: Cyber Sleuth and Digimon Story: Cyber Sleuth – Hacker's Memory will both be coming to Switch. The two games will be sold together in a single package. Watch the trailer below:
Digimon Cyber ​​Story Sleuth: Complete Edition will be sold for $ 49.95 and will be released for Switch on October 18.
Last edited by Shikamo - on 07 July 2019

(=^・ω・^=)

Kuroneko S2 - Ore no Imouto -
Steam, MyAnimeList and Twitter - PSN: Gustavo_Valim - Switch FC:
6390-8693-0129
(=^・ω・^=)