Kerotan said:
Evilms said:
Second best calendar year for PS4.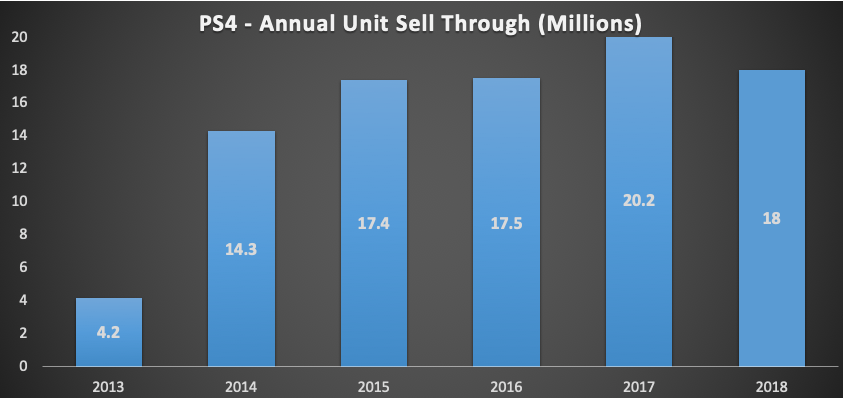 Beast and that's with only 1 month of promotions. They could have beaten 2017 if they wanted. 2019 will be as good as they want. So much room to price cut if needs be. The ball is in Sony's Court.
very impressive, wow.
Heavenly_King said:
120M incoming :)
I wonder how much GOW is selling??
i think.. ca. 8-9 million... What do you think ?
DakonBlackblade said:
Spider Man's sucess makes me so happy, Insomniac deserved this so much.
So true. Maybe more than 10 million units, currently ?!
Evilms said:
The PS4 is unbeatable, the wii/ps1 will be exceeded before summer :)
Awesome! The PS4 is the second console of all time then. With the PS2 the best GAMES-Console.
The Last of Us 2, so beautiful <3