FIRST ANNOUNCEMENT TRAILER
Discussion regarding the upcoming Super Smash Bros. for the Nintendo Switch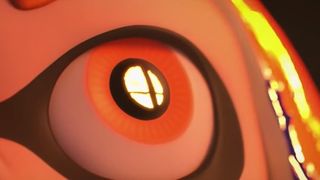 What we do and don't know.
We don't know :
- New game or remaster?
- Roster size


We know :
- The series creator of Super Smash Bros Sakurai, has confirmed that he is working on the newly announced Nintendo Switch title.
- When can we play? This year!!!
Roster known so far ( I wont update speculations ) :
- Mario
- Link
- Inkies

The Switch is the most powerful hardware Nintendo has released, so a new entry just for Switch would make the next Super Smash Bros extra special and if it were a remaster only, it would likely have released much sooner.
P.S. prepare your scrubby asses
"I think people should define the word crap" - Kirby007
Join the Prediction League http://www.vgchartz.com/predictions
Instead of seeking to convince others, we can be open to changing our own minds, and seek out information that contradicts our own steadfast point of view. Maybe it'll turn out that those who disagree with you actually have a solid grasp of the facts. There's a slight possibility that, after all, you're the one who's wrong.