KManX89 said:
Superman4 said:
He isn't trying to take my health care away, I don't get healthcare through the ACA exchange. He also isn't just cutting taxes for the wealthy, he is cutting taxes for everyone.
Everyone under 165k per year will receive a 3% tax deduction except the first tax bracket of 0-$9500 for singles. They will stay at 10% Standard deduction doubles for singles and couples, 12K for singles and 24K for couples. Child credit also doubles from 1K to 2K per child. Unless you make over $165K per year and have writeoffs over 24K as a couple you will save money.
Yes he is (or should I say, was), and no he isn't.
By 2027, every income group making below 75k a year would see a tax increase, on average under this new "tax reform" bill.
It also guts Medicare, Medicaid and Social Security all so people making millions/billions of dollars can keep more piles of cash, so no, it does NOT "benefit everyone", it benefits the wealthy at the middle and poor classes' expense (because it worked so well for us under the Bush administration).
As for people "voluntarily" going off insurance without the mandate, that lie has also been beaten to death. Most of the 22 million losing health insurance wouldn't "choose" to go off their coverage at all, 15 million of those expected to lose coverage would be literally kicked off their insurance due to lack of Medicaid per the CBO. Now that we're on the subject of the insurance mandate, premiums were actually going up at a much higher rate before the ACA.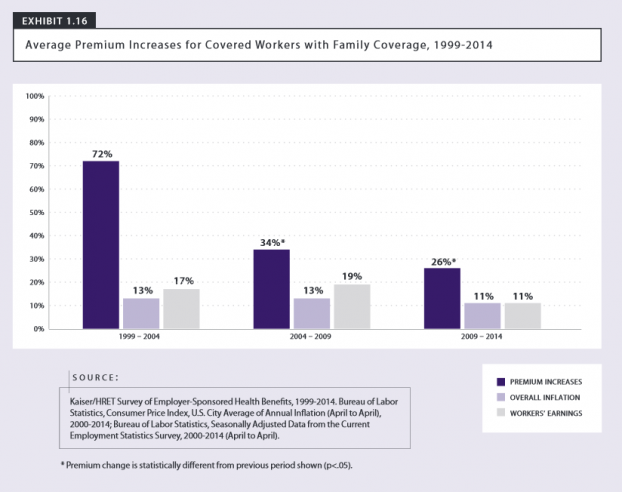 You can moan all you want about the government "forcing" you to buy insurance, without the mandate, you'd be paying a lot MORE for health coverage, as much as 10% more.
You Trump supporters really are allergic to facts.
The Fact is I was paying half of what I am now for insurance before the ACA and had much better benefits. That is fact. You can throw all the charts you want at me but it wont change that fact.
Medicare and SSN are not affected by this tax plan. They may get cut at a later date, but have nothing to do with this tax plan. Here is a basic calculator for you and everyone else to gauge what you will owe under the new tax plan.
https://www.marketwatch.com/story/the-new-trump-tax-calculator-what-do-you-owe-2017-10-26
As for the tax cuts going up, they actually dont. You will have the new tax rates until 2025 and then this plan expires and the plans go back to what they are now. The corporate tax rates will remain the same. The individual for all tax brackets will reset to current levels. So individuals get a tax break for 7 years, corporations get one forever. That does not mean however that an extension on the tax rates wont get approved or a modification wont come either. Tax rates will just return to what they are now. Its kind of like Obama care, nobody wants it but now that they have it they don't want to give it up. Whoever is in office in 7 years will face the decision to raise taxes back to existing levels or leave the cuts in place. Ill bet people wont be clamoring for tax increases in 7 years.