Now I love the Xbox One, but the controllers are total shit in terms of quality! So I'm starting up the Xbox today, and I find out the controller doesn't turn on. I think the batteries are dead, so I replace the batteries. Doesn't work... oh shit.
I plug it in, power button isn't on, I know that the controller is on as the left stick still works. But whenever I move it just once, it causes the xbox on the dashboard to shift to the left or right 3 or 4 times depending on how I move it. None of the other buttons work, and I have no idea how the fuck this happened. Btw, the controller worked fine yesterday.
FUUUUUUUUUUUUUUUUUUUUUUUUUUUUUUUUUUUUUUUUUCK!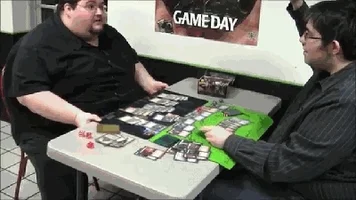 Made a bet with LipeJJ and HylianYoshi that the XB1 will reach 30 million before Wii U reaches 15 million. Loser has to get avatar picked by winner for 6 months (or if I lose, either 6 months avatar control for both Lipe and Hylian, or my patrick avatar comes back forever).