From http://nintendoeverything.com/
Yo-kai Watch Busters: Moon Rabbit Team announced for 3DS, coming to Japan in December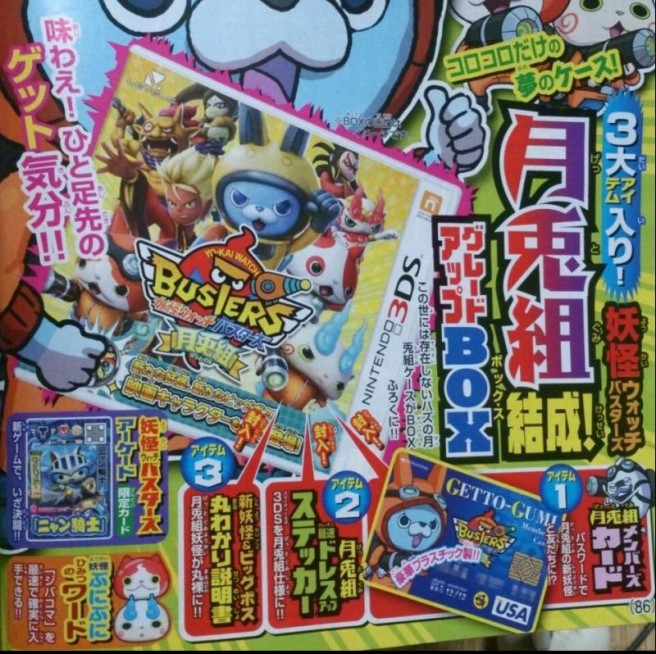 Just like Yo-kai Watch 2, Yo-kai Watch Busters is getting a third version in Japan called "Moon Rabbit Team". The game will feature USApyon as the main Yo-kai. Owners of the older Yo-kai Watch Busters games should be eligible for some sort of free update.
Yo-kai Watch Busters launches in Japan this December for 3DS. There's no other news yet about what else is new in the game, but you'll bring you that information when it's available.
http://nintendoeverything.com/yo-kai-watch-busters-moon-rabbit-team-announced-for-3ds-coming-to-japan-in-december/
-------------------------
Am I the only one that thinks Level 5 is burning out this franchise at an alarming speed? How long has YW Busters even been on the market? Do you think they can make YW last another generation if they continue like this?
You know it deserves the GOTY.