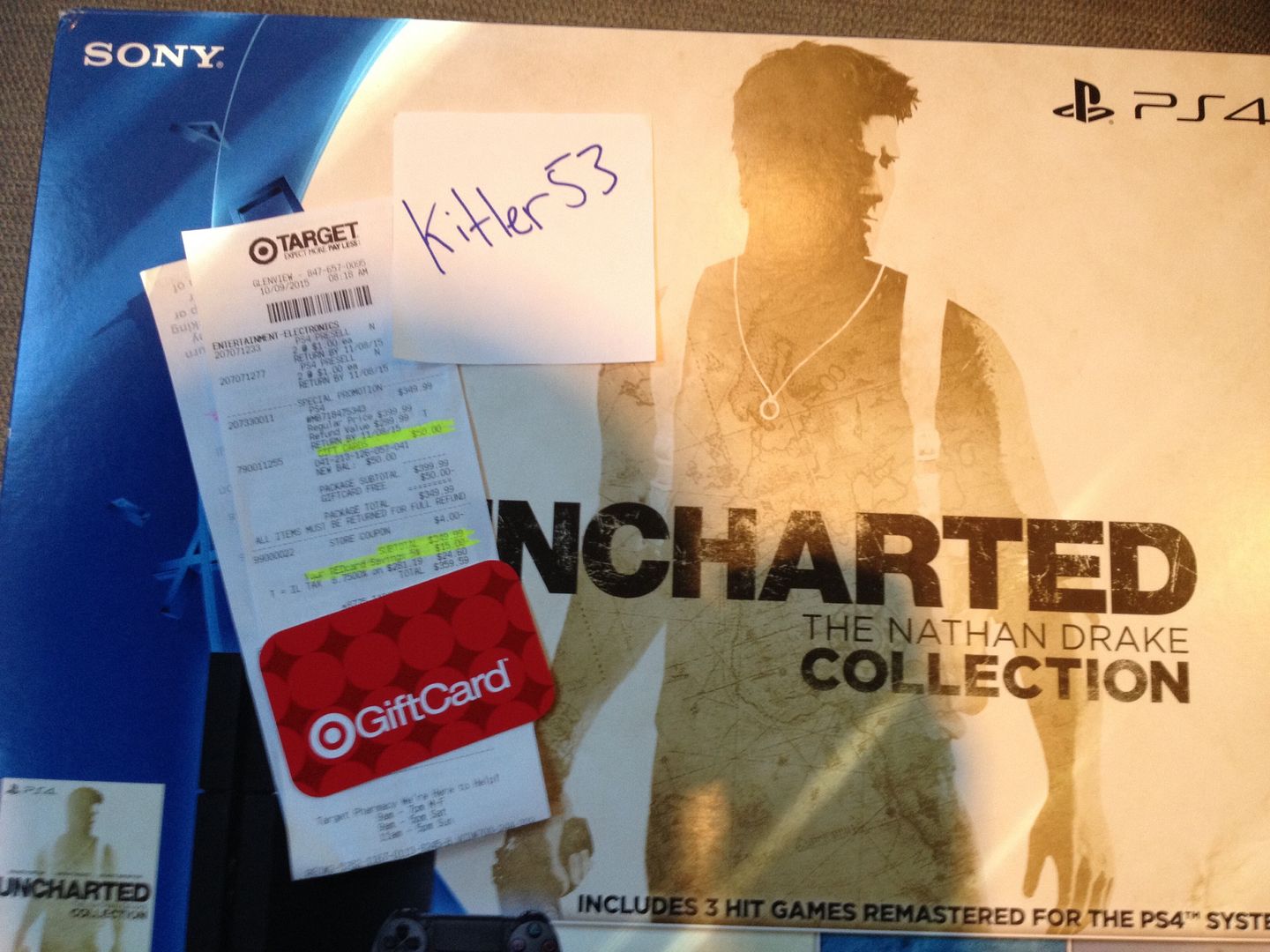 just wanted to let everyone know it worked!
$349.99 - Uncharted bundle starting Oct 9th via sony's price drop. required supervisor approval at target today because they still have it listed at $399.99.
free $50 giftcard - Target promotion ending Oct 9th on any ps4 purchase (i wanted the uncharted bundle but they had others in stock).
-$15 - I used my target card for 5% off my purchase (today and everyday, serious if you ever shop at target get one).
therefore $284.99 ps4 and free uncharted collection!!
+24.60 - tax. we pay our tax after the purchase here in 'merica, stop whinning you european guys.