Thanks to poster "The_lascar" over at NeoGAF!
Like in the title, these are the TOP 10 SOFTWARE sales in France from Janurary 2014 to May 2014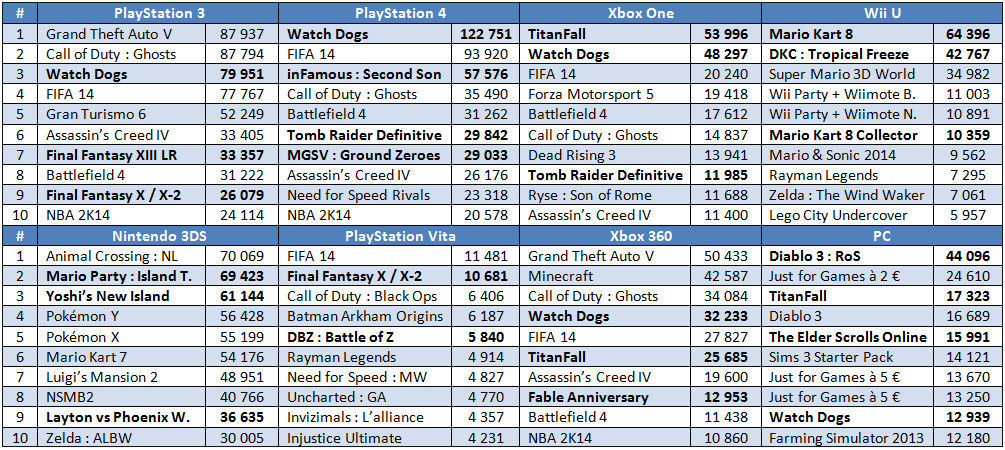 Some notes:
Titanfall almost sold 100,000 alone in France within 3 months.
I:SS sold a tiny bit more than Titanfall [XONE]
VGC has Mario Kart 8 over tracked by 14,000 (Thx. Viper1)
The PS4 versions of Watch Dogs, Ground Zeros, and Tomb Raider are 3:1 with the One version.