Tito, si crees que voy a ver un video de más de 10 minutos sobre lo que alguien opina sobre España y la inmigración... mejor espérate sentado.
Dicho esto, España siempre ha sido uno de los principales focos de inmigración en Europa debido a su proximidad con África, y si en los últimos años parecía que la situación había cambiado es sólo porque los medios de comunicación habían dejado de hablar sobre ello. Y es que ya se sabe, hay noticias que poco a poco dejan de aparecer porque dejan de "ser notícia", y claro, para mucha gente si deja de salir en las notícias es porque deja de pasar.
Y por cierto, todos deberíamos recordar que no todo es como parece, y normalmente hay menos inmigrantes de lo que creemos. Este es el porcentaje de inmigrantes que la gente cree que hay en su país comparado con el de verdad.
https://ec.europa.eu/home-affairs/news/results-special-eurobarometer-integration-immigrants-european-union_en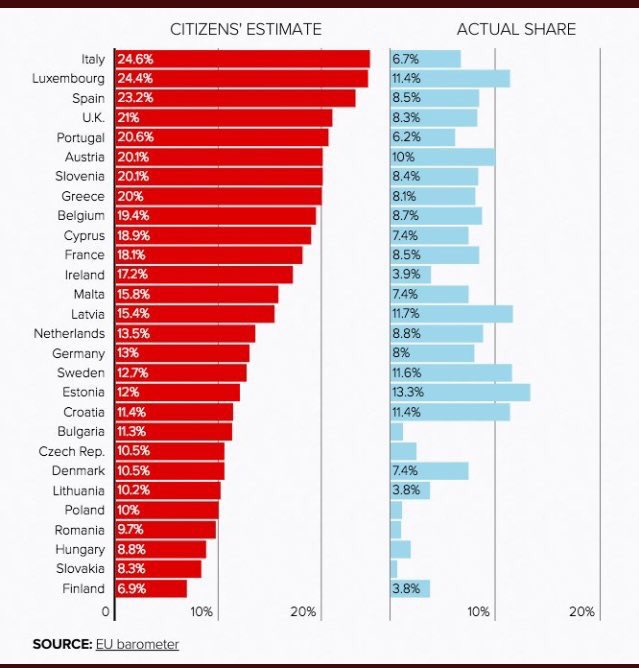 Y los italianos dando por culo. Si es que...
Please excuse my bad English.
Currently gaming on a PC with an i5-4670k@stock (for now), 16Gb RAM 1600 MHz and a GTX 1070
Steam / Live / NNID : jonxiquet Add me if you want, but I'm a single player gamer.