GProgrammer said:
DarthMetalliCube said:
I've seen some uber spin on this site in my many many years here. I'm actually quite impressed by some of it. Lawyer-level quality XD
Yes there was this guy on this other thread saying "Some still seem to have this weird notion that Nintendo fans are like these cultists that will ONLY stick to "their brand."
Top 20 selling games on the Switch
1 Mario Kart 8 Deluxe Nintendo
2 Super Smash Bros. Ultimate Nintendo
3 Super Mario Odyssey Nintendo
4 The Legend of Zelda: Breath of the Wild Nintendo
5 Pokémon Sword and Shield Nintendo
6 Pokémon: Let's Go, Pikachu! and Let's Go, Eevee! Nintendo
7 Splatoon 2 Nintendo
8 Super Mario Party Nintendo
9 New Super Mario Bros. U Deluxe Nintendo
10 Luigi's Mansion 3 Nintendo
11 Super Mario Maker 2 Nintendo
12 The Legend of Zelda: Link's Awakening Nintendo
13 1-2-Switch Nintendo
14 Mario Tennis Aces Nintendo
15 Fire Emblem: Three Houses Nintendo
16 Kirby Star Allies Nintendo
17 Donkey Kong Country: Tropical Freeze Nintendo
18 Ring Fit Adventure Nintendo
19 Arms Nintendo
20 Mario + Rabbids Kingdom Battle Ubisoft !!!!!!! <-- how did nintendo let this one get into the top 20

Is 1-2-Switch better than all the 3rd party games?
Hyperbole doesn't necessarily = "spin" my dude XD
And so? That's meaningless without numbers. It's relative. It just means Nintendo stuff sells insanely well. And no shit, it's their console. Of course it's going to draw their fans! Doesn't mean there isn't room for many third party software to move millions of software - especially on a console with a 50 million base which is rapidly growing. I've yet to see any proof that GOOD third party products on Nintendo consoles (which appeal to a wide audience) don't move decent numbers.
But whatever, not like I care. No skin off my back if these guys want to turn away from potential profits! Let EA and all the rest of em ditch the Switch. Indies will be happy to step in and fill the void, which they're already on the fast track to doing.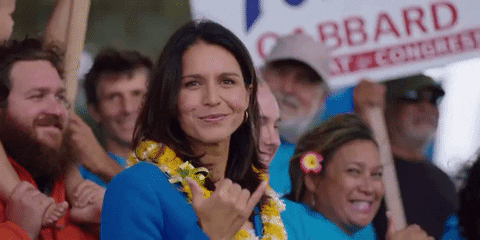 "We hold these truths t-be self-ful evident. All men and women created by the.. Go-you know the.. you know the thing!" - Joe Biden