This game is a little tricky. An acient sword that offers glimpses of future, man vs machines, two huge titans living in a endless sea. I wasn't sure what was the true plot at first.
You have the old and good: let's kill the machines because they want to kill us first, then let's kill that Metal Face machine, because it killed one of us, let's revenge! and Alvis appears, the visions of future starts to get more misterious. Suddenly, we are fighting gods and then the ending.
Gosh, when Alvis says the truth about everything, my mind just blowed. For me, one of the best, if not THE BEST, ending of all time.
https://www.youtube.com/watch?v=tN-YlLo5QHw
If I have to use just 1 world to describle Xenoblade, I would use: epic
What do you think? Good, bad, perfect?
Breath of The Wild Ending
Final Fantasy X Ending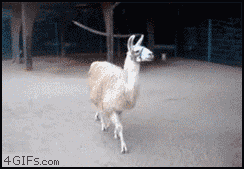 Click HERE and be happy