Generation I started it all with Pokemon Red/Green/Blue/Yellow.
Generation II continued the adventure in Pokemon Gold/Silver/Crystal.
Generation III advanced us to Pokemon Ruby/Sapphire/Emerald and FireRed/LeafGreen.
Generation IV went through time and space to bring us Diamond/Pearl/Platinum and HeartGold/SoulSilver.
Generation V taught us truth and ideals in Black/White and Black 2/White 2.

And now we've reached the 6th Generation of Pokemon, bringing us to Pokemon X and Pokemon Y. The future of Pokemon begins now!
Welcome to the Official gamrConnect Pokemon X/Pokemon Y Thread
Platform: 3DS Family (Includes 3DS, 3DS XL, and 2DS)
Release Date: October 12th, 2013 (All Regions)
Genre: RPG
Developer: Game Freak
Publisher: Nintendo
Awesomeness Level: Over 9000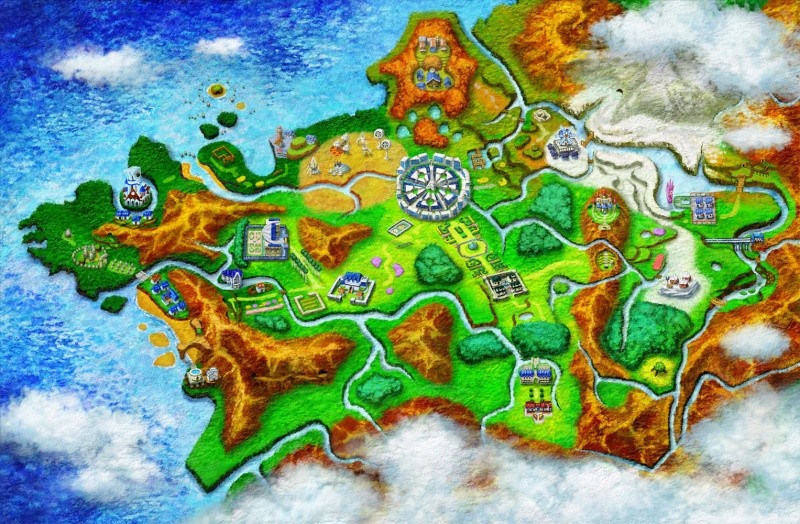 The Kalos Region, inspired by Europe (particularly France) is Pokemon X/Y's newest world to explore. In this new world we find new adventures, new challenges, and most important of all... new Pokemon!
Kalos' Cast of Characters
~Our Heroes~


You'll begin your adventure by choosing either Calem (male) or Serena (female). What adventure awaits for these brave young heroes?

~Professor Sycamore~


Professor Sycamore is Kalos' resident Pokemon Professor. Unlike previous professors, the Pokemon that Prof. Sycamore gives you is a blast from the past!

~Your Best Friends and Rivals~


Calem/Serena's core group of friends. Not only will they accompany you on traveling across the Kalos region, but they'll even give you your first Pokemon!

~Team Flare~


The dastardly (and fabulous!) Team Flare is up to no good. It's your job to stop them!
~Your New Best Friend~


You'll begin your adventure by choosing either Chespin (Grass), Fennekin (Fire), or Froakie (Water).
~The Very Essences of Life and Destruction Collide~


The Kalos Region brings with it legends of old, with the Life Pokemon Xerneas and the Destruction Pokemon Yveltal.