Ryuu96 said:
Russian propagandist Skabeyeva says that some restaurants in Great Britain started serving squirrels because of the food shortage in the country.

She implies that all the money went towards weapons for Ukraine, and now Britons must eat squirrels. pic.twitter.com/CW9TKgPrm4

— Anton Gerashchenko (@Gerashchenko_en) March 7, 2023
We should send Ukraine an extra Challenger 2 for each attempted insult and watch them cry some more

Loving the sheer hatred Russia has for UK and I'm even more loving that they don't do shit except cry and shit themselves as UK sends strong equipment despite all the threats. First to send Western MBTs, now lets be the first to send Western Jets and Long-Range (300km) Missiles (Rumoured).
It's the only thing I can be proud about with this country right now, Lol.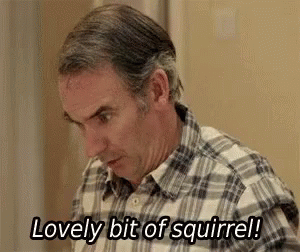 *Just to clarify, I don't eat squirrel

Why do Brits eat squirrels? Are they out of hamsters?
https://www.bbc.com/news/uk-england-lincolnshire-64891212