trunkswd said:
Share the article here.
PS4 and Xbox One vs PS3 and Xbox 360 Sales Comparison - May 2021
This monthly series compares the combined aligned sales of the PlayStation 4 and Xbox One with the combined aligned sales of the PlayStation 3 and Xbox 360.
The 91st month for the PlayStation 4 and Xbox One is May 2021, while for the Xbox 360 it is May 2013 and for the PlayStation 3 it is May 2014. This does mean the holiday periods for all four consoles are lined up.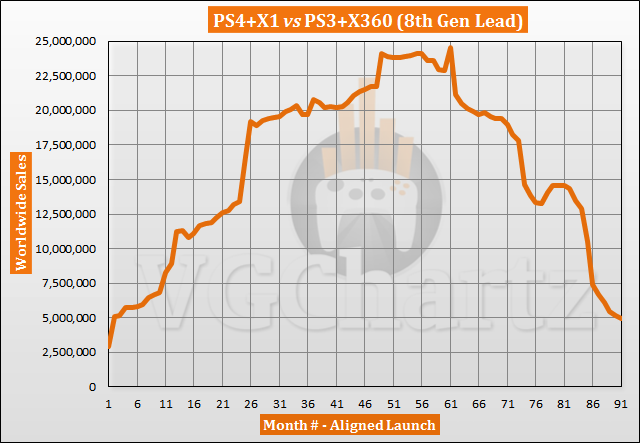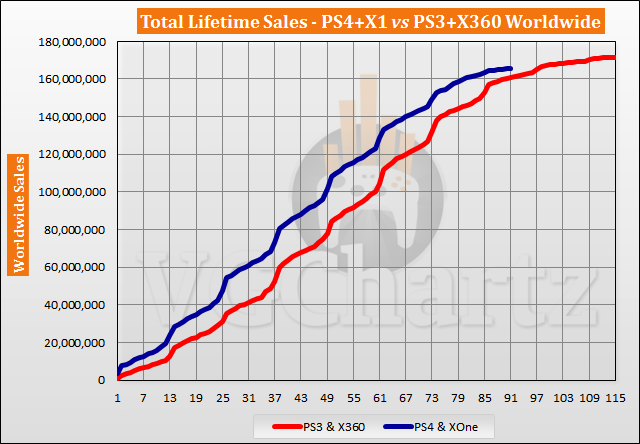 Now that we are far off along in Generation 8, I think it is become clear that PS+XBox did not sell higher in Generation 8. It simply sold faster.
Why? My best explanation has to do with the Wii (and also hardware prices). The Wii sold really well for about the first 4 years which is also the time period where Generation 8 was gaining ground on Generation 7 in these charts. After that the Wii sold poorly, while PS3+XBox360 came down to that $300 sweet spot that really drove sales. Based on these charts I'd say about 25m people bought a Wii during the first few years of Gen 7 and then transitioned over to one of the other consoles after the first few years.