trunkswd said:
Share the article here.
Switch vs PS4 Sales Comparison – January 2021
This monthly series compares the aligned worldwide sales of the Nintendo Switch and the PlayStation 4.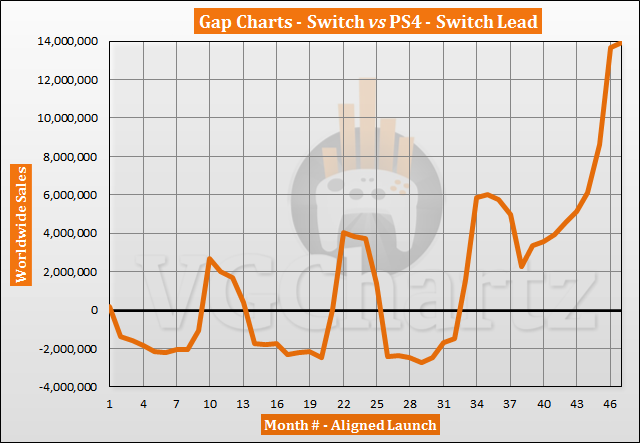 Insert joke about the cliff finally being here, but Switch climbing it rather than falling off it. :P
I almost wish quickrick was still around to see this haha.
Seriously though, tracking almost 14 million ahead of the 4th highest selling system of all time is incredible.
Bet with Liquidlaser: I say PS5 and Xbox Series will sell more than 56 million combined by the end of 2023. (And over 130 million lifetime)