konnichiwa said:
Otter said:
Abysmal is a bit strong, I mean we've been seeing its weekly sales for a while now so no shock lol. Japan is abysmal.

But for sure profit over hardware sales, although approaching the PS5 we can assume they will use PS4 to price penetrate the market and bring people in their services ecosystem. I expect a dramatic price cut soon.
It is hard to see it in a graph and don't feel like they are abysmal...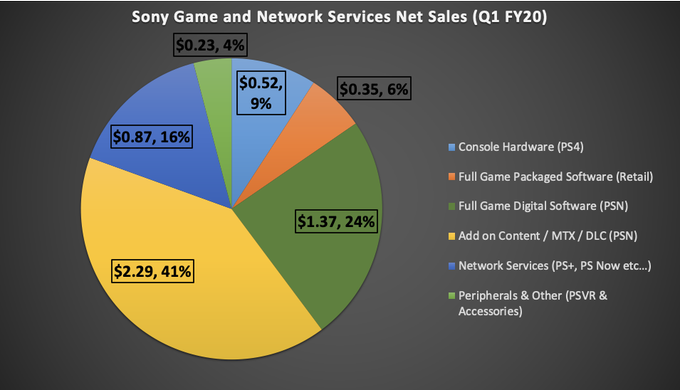 Abysmal would mean shockingly down YOY for a console about to be replaced.
What that graph shows is how is how software & services have given them a record breaking quarter. Who would be hardware to make big portion of that pie when PS4 already peaked years ago and PS5 has been getting huge reveals all throughout the year?
Last edited by Otter - on 05 August 2020