Who was that annoying fan who just had to ask a question before The Amazing Spider-Man panel had even started?
Oh, just Andrew Garfield.
The British star of the rebooted series thrilled fans—many of whom had waited all...day...to assure themselves a seat in massive Hall H—by showing up in a cheesy, pajamas-esque costume, mask and all, to kick things off with a bang.
And after some exclusive non-3-D (that's how hot off the camera it was) footage, the aptly named director Marc Webb confirmed who Spidey's nemesis will be...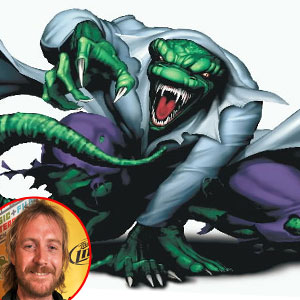 ..as speculated.