Kwaad said:
tk1989 - PS1 games on the PSN range from 200mb to 650mb. Some of them dont compress at all. And the small ones... I dont think filled up the CD.

Nintendo needs to do something about their data storage. my free motorstorm update is bigger than the Wii can handle. I have close to 1gb of pictures on my PS3, and when I start using it for my camera, that's gonna shoot to 10-20gb. High storage is your friend... speaking of which, I need to buy a 4gb MemoryStickProDuo, and a 8gb SD card.
Kwaad, is this the PS3 hard drive storage space praise thread? It's about the Wii and it's need or not of an HD.Stop posting irrelevent stuf anyways, I even saw you somewhere gloating for sending Gay porn through your PS3.(That's what the 1 Gb of pictures are?) Nintendo already denied the development of a HD for Wii. A simple boot-up from the SD disc will suffice, plus charging for the DVD as a channel would take care of the licence fees. (5-10 bucks is still cheaper than a standalone DVDplayer, hope they see it that way.)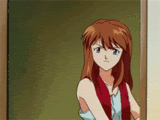 "You won't find Adobe here in Nairobi"