CladInShadows said:
COKTOE said:
This was my first avatar. The original was more HQ. Though I did change it a few times, to try to lure various female members into my gingerbread house, it was my main avi for roughly my first 7 years.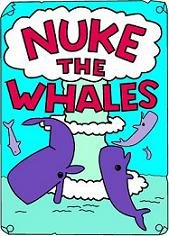 Gotta nuke something!
Anyways, my avatar has never changed.
As true today as it was......when it was written. That poster reappeared in an episode this season, but it was updated. More detail in general ,and darker colored skyline and ocean. Grim and gritty for the new millennium. OG is better imo.
Chinese food for breakfast