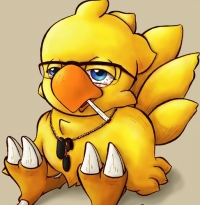 141,192
L11: Big Daddy
(8,808 until level 12)
BasilZero
Episode 100 of Naruto! Almost close to catching up to where I last left off!
A

1337 year old male gamer

United States

Joined on

November 10th 2011

, last online

1 hour ago

.
Profile Views: 137,740
Forum posts:

29,453 times

which averages

19 posts per day
Maw Splodin' Please
Author of 1,000 forum threads.
Good Listener
Received 1,000 wall post comments on gamrConnect.
4 Years
Has been a VGChartz member for over 4 years.
Genocidest
25,000 posts on the gamrConnect forums.
Dare To Do The Impossible
3,000 replies made to user's most popular thread.
3 Years
Has been a VGChartz member for over 3 years.
I Don't Seek Attention, It Seeks Me
Received 100,000 profile views.
Forum Gossip
10,000 wall post comments made on gamrConnect.
Making Progress
Earned 50,000 gamrPoints
'Splodin Ahead
Author of 500 forum threads.
We're Still Watching You
Received 50,000 profile views.
Brotherhood
100 friends on gamrConnect.
Boomer Bile
200 status updates.
2 Years
Has been a VGChartz member for over 2 years.
A Badge Within A Badge
Earned 20 badges.
Open For Business
Earned 10 badges.
Hot Coffee
10 cheats added to gamrReview.
One Small Step
10 box arts added to gamrReview
Getting Creative
10 video game banners added to gamrReview.
First Rung Of The Ladder
Earned 10,000 gamrPoints