I just heard about this from some co-workers of mine, and I couldn't find a thread on here about it.
"Every kid dreams about becoming a Temtem tamer; exploring the six islands of the Airborne Archipelago, discovering new species, and making good friends along the way. Now it's your turn to embark on an epic adventure and make those dreams come true." ~ Steam Store Page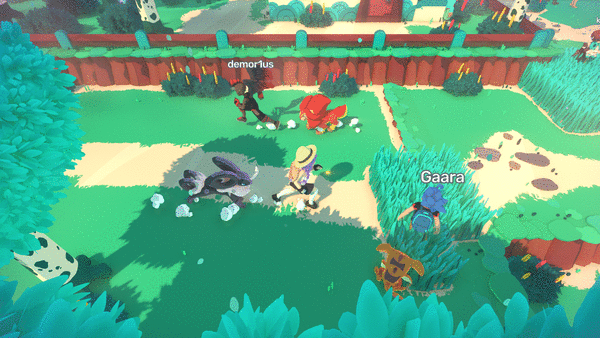 This is an MMORPG inspired by Pokemon. The art style, mechanics, etcetera, all seem to be in place to appeal to the old-school Pokemon gamers. It's $35 for Early Access at the moment, but I've heard that queue times can take a couple hours, and if it keeps trending that could get worse.
I'd like to hear from those that have played this game; does it feel like Pokemon? I don't think think any copyright infringement has occurred, but do you think GameFreak or The Pokemon Company will respond in any way? Maybe this will force them to step up their game, as this is looking to be everything that Pokemon Switch should have been. I haven't played it yet and maybe those words are steeped in the hype surrounding this title at the moment. Maybe everyone will forget about this game after a few months and it will be dead. Or maybe Sony will try and snatch exclusive console rights and make this their Pokemon killer?
Thoughts?