https://www.eurogamer.net/articles/2019-10-09-sony-patent-points-to-next-gen-playstation-vr
https://nl.letsgodigital.org/virtual-reality-vr/sony-playstation-5-vr-headset/
Sony is in full gear and main spot in news lately. From new confirmation of PS5 names, release time and additional console spec and controller on random Tuesday at random weekday. Now we got another aditional news, but this time it's not official but a patent leak by the same site who leak PS5 Devkit a few months ago that had been confirmed by Sony to be true.
The patent is for next gen PSVR , Probably going to be called PSVR 2. The patent is similar to PSVR patent leak from last year but more detail. Both patent from last year and this new one, suggest that PSVR 2 will be wireless.
This patent also add new detail on how PSVR2 will handle motion tracking. it's going to use camera tracking on the head set (similar to Oculus Quest and Oculus rift S). Sony also going to add new motion camera inside PS move (new PS move for PS5)
New PSVR 2 leak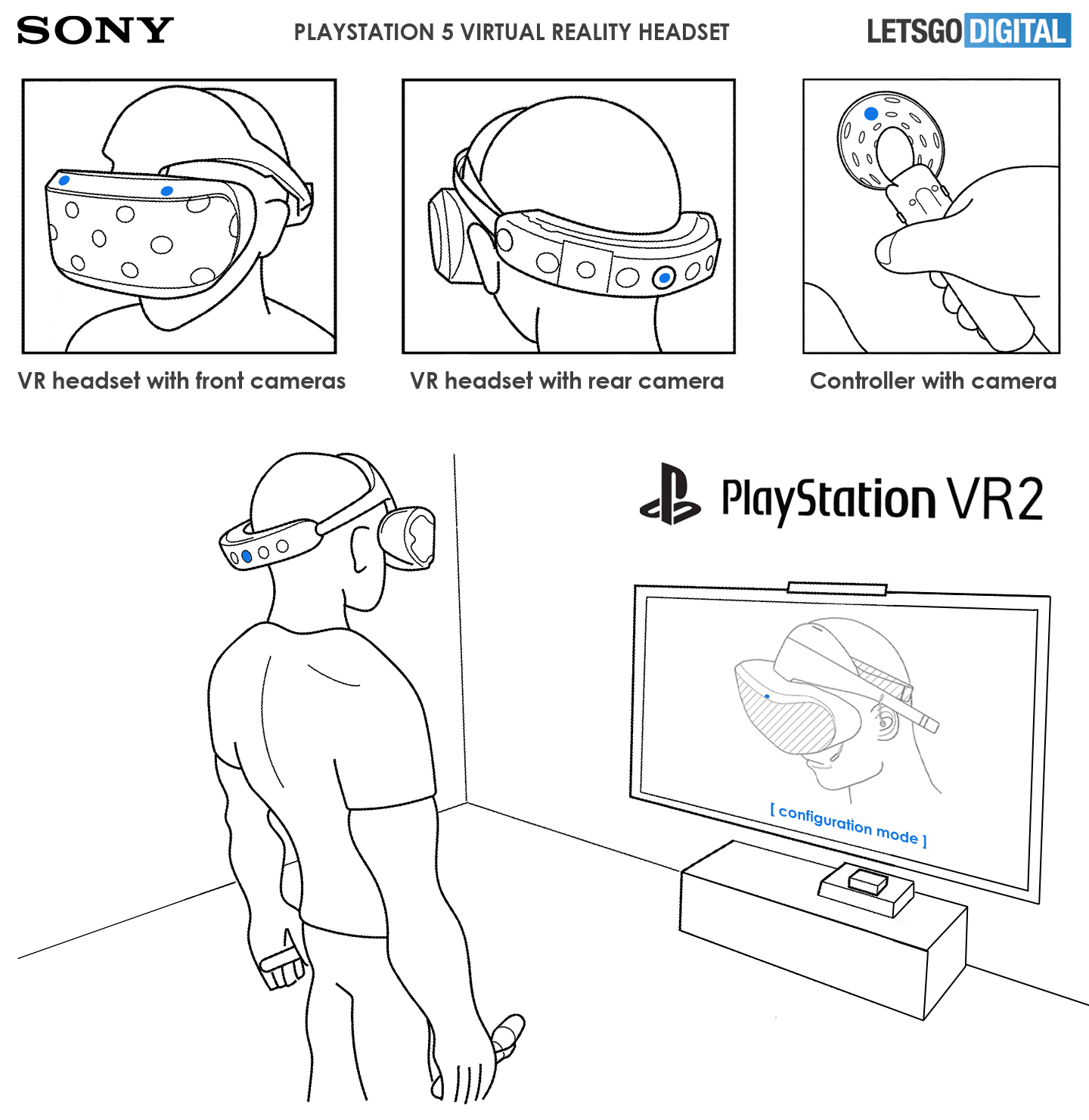 Below are Last year PSVR concept leak from 2018
in short
1. Wireless head set
2. New camera built into the headset for motion tracking
3. New upgraded PS move for PSVR 2 with additional motion camera built in as well
4. We still don't know if PSVR 2 will still going to implemented old tech (LED) or completely coming with new solution on tracking.