shikamaru317 said:
zorg1000 said:
Will this be Far Fry 6 or a spinoff like Primal?
Seems like it will be a spinoff, non-canon sequel to Far Cry 5, using the Far Cry 5 map, but post-apocalypse-fied. So, kind of like Far Cry Primal, which reused the map shape and terrain of Far Cry 4 in order to cut down on development cost and time: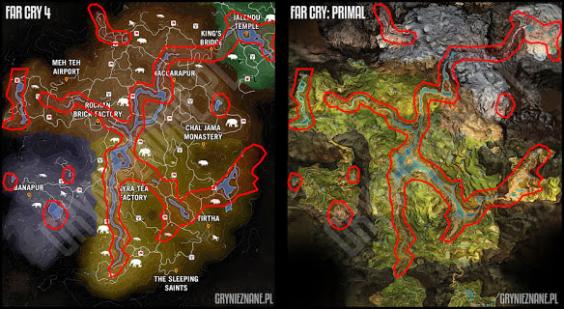 Interesting.
I would like to see a Far Cry set in ancient Egypt. Just reuse the map and assets from AC Origins.
But I still want modern weapons and vehicles. Maybe camels with turrets attached.
Recently Completed:
River City: Rival Showdown for 3DS (3/5) - River City: Tokyo Rumble for 3DS (4/5) - Zelda: BotW for Wii U (5/5) - Zelda: BotW for Switch (5/5) - Zelda: Link's Awakening for Switch (4/5) - Rage 2 for X1X (4/5) - Rage for 360 (3/5) - Streets of Rage 4 for X1/PC (4/5) - Gears 5 for X1X (5/5) - Mortal Kombat 11 for X1X (5/5) - Doom 64 for N64 (emulator) (3/5) - Crackdown 3 for X1S/X1X (4/5) - Infinity Blade III - for iPad 4 (3/5) - Infinity Blade II - for iPad 4 (4/5) - Infinity Blade - for iPad 4 (4/5) - Wolfenstein: The Old Blood for X1 (3/5) - Assassin's Creed: Origins for X1 (3/5) - Uncharted: Lost Legacy for PS4 (4/5) - EA UFC 3 for X1 (4/5) - Doom for X1 (4/5) - Titanfall 2 for X1 (4/5) - Super Mario 3D World for Wii U (4/5) - South Park: The Stick of Truth for X1 BC (4/5) - Call of Duty: WWII for X1 (4/5) -Wolfenstein II for X1 - (4/5) - Dead or Alive: Dimensions for 3DS (4/5) - Marvel vs Capcom: Infinite for X1 (3/5) - Halo Wars 2 for X1/PC (4/5) - Halo Wars: DE for X1 (4/5) - Tekken 7 for X1 (4/5) - Injustice 2 for X1 (4/5) - Yakuza 5 for PS3 (3/5) - Battlefield 1 (Campaign) for X1 (3/5) - Assassin's Creed: Syndicate for X1 (4/5) - Call of Duty: Infinite Warfare for X1 (4/5) - Call of Duty: MW Remastered for X1 (4/5) - Donkey Kong Country Returns for 3DS (4/5) - Forza Horizon 3 for X1 (5/5)