They deleted it, and replaced with:
The Warp Whistle made its first appearance in Super Mario 3, letting players jump from world to world.

— Nintendo of America (@NintendoAmerica) April 14, 2014
But they were to slow.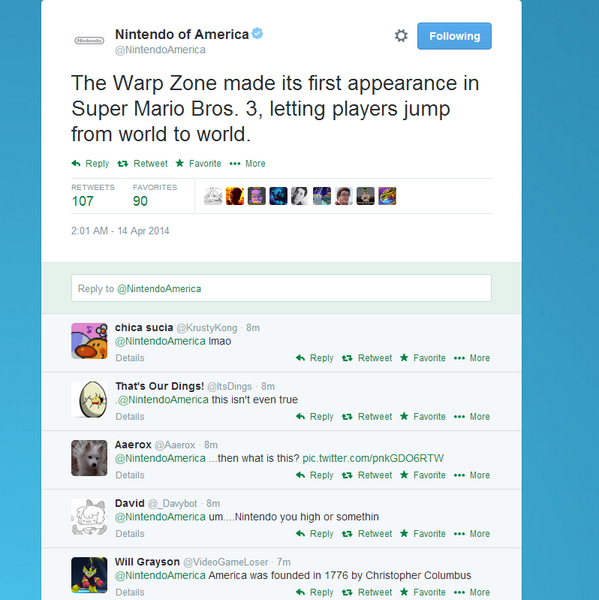 It doesnt took much till a hashtag appeared:
"Hardware design isn't about making the most powerful thing you can.
Today most hardware design is left to other companies, but when you make hardware without taking into account the needs of the eventual software developers, you end up with bloated hardware full of pointless excess. From the outset one must consider design from both a hardware and software perspective."
Gunpei Yoko