Cyran said:
Captain_Yuri said:
Amazon's New World game is bricking GeForce RTX 3090 graphics cards

https://www.windowscentral.com/amazons-new-world-bricking-rtx-3090-graphics-cards

"Reports on the New World subreddit indicate that trying to launch New World while using an RTX 3090 will sometimes cause it to completely fry, forcing those impacted to contact manufacturers for refunds or replacements. The issue seems to be affecting EVGA RTX 3090 cards more than other GPUs, though it's worth noting that people who use other versions of the 3090 have reported problems with overheating and dangerous power spikes."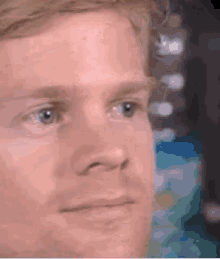 Now while the game could have unoptimized code, this is 100% the fault of the GPU manufacture. Reading through the subreddits, it looks like the cards that are bricking are Evga cards while the rest get very hot but most other companies barely get mentioned other than "My Zotac 3090 is running fine". Sounds like EVGA skimped out on something and we already knew some of these 3090s, including 4 slot ones had questionable cooling even from day one. This game just took it over the edge as it was uncapped. This reminds me of the Evga 10 series GPUs blowing up and Evga had to do a vBIOS update and give people a thermal pad installation kit:

https://www.theverge.com/circuitbreaker/2016/11/3/13510238/evga-geforce-1080-1070-1060-graphics-card-fire
It crazy to me that with all the protections built into GPU these days that this could still happen. You would think that with how GPU throttle down base on temps and the power limits that it would not be difficult to test and ensure you making a product this don't happen especially for a company like evga.
First thing I do when I get a new gpu is to figure out what the overclock limits are stable and then stress test it. Which mean I ran my 3090 with power limit set to max, Memory and Clock OC through a stress test where it staying at 100% usage for about a hour. No issues. Afterward I set it back to stock because I don't really need it OC I just like to find out how good the silicon I own is.
I wonder if the game doing something that even a stress test would not find or if the cards affected would also fry if it went through a similar stress test. I guessing I would be fine with my ASUS strix 3090 but I still would not chance it by playing the game at the moment, luckily it a game I never had a interest in.
It might be that the GPU itself is fine and that other components, like the VRAMs, could be the culprit here. Or the board diesn't have enough layers and is melting because it can't take the power that the GPU pulls through it. Final possibility in my mind so far, a big spike in Amperage. But in this case the PSU is total crap to even let that happen.