Pyro as Bill said:
We are giving 2 doses. We changed the limit for the 2nd shot from within 3 weeks to within 12. Anecdotally, the 2 people I know over 80 have both had 2 shots and of the three 70-80yr olds i know, one has had both shots and the other two have appointments booked for the 2nd within 3 weeks of their first.
Some protection is better than none. Lockdowns reduce the chance of mutation and I don't see it ending before April.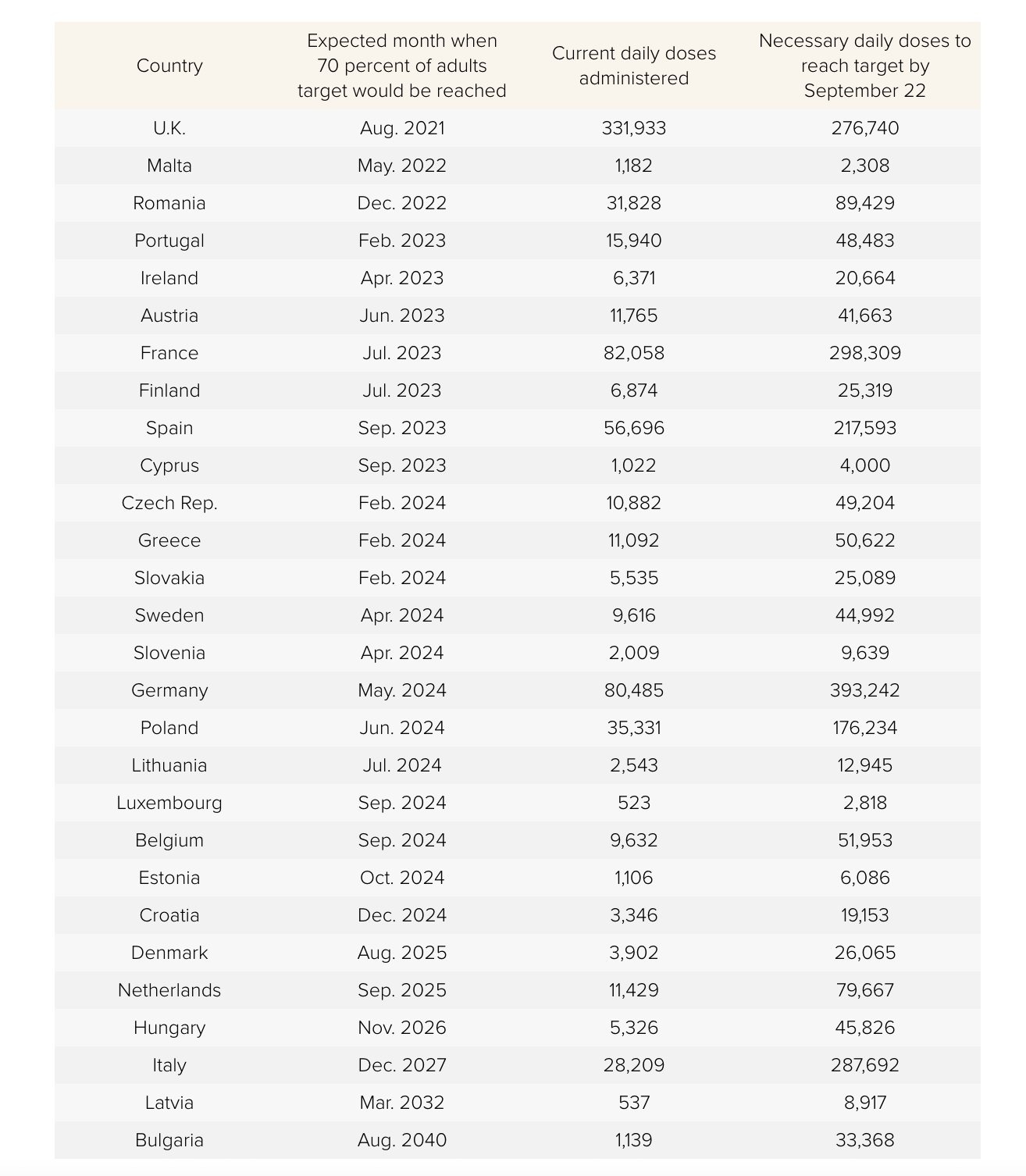 The last 2 days have daily vaxes at just under 500k and capacity continues to be added so we should be at 70% well before August.
Not sure where you get the idea that we don't have enough vaccines.
It also looks at though we are going to need a hard border in Ireland if the Republic is still infected/vulnerable. Maybe if they rejoined the UK, they could get their vax and have their freedom back.
From when is that table?
For the record, as of Friday, Luxembourg distributed 6897 vaccines, with over 700 vaccinations a day now.
The first phase is over, where the most vulnerable persons got their 2 shots. Phase 2 has started last Monday, hence why all of those from Friday were just the first shot. This phase is for the healthcare workers. In both cases, the vaccines are distributed a bit slower on purpose (mobile vaccinations in retirement homes take much more time, and imagine all healthcare workers potentially feeling sick for a couple days at the same time), and will only go full speed starting phase 3, when the general population will get their vaccines. By then, we're expected to go to 4000-5000 vaccines per day, so we could be done in summer
Last edited by Bofferbrauer2 - on 25 January 2021