theDX said:
y-koron said:
Among Japanese community, opinion is divided.
First it is common recognition that Momotaro Denetetsu is very good party game.
In addition, in the game, various Japanese culture, industrial, food and railroads are contained.
So, one of group claims its concept could be accepted by people in other countries.
But the game is strongly based on trends of Japanese society.
So, another group claims that foreigners couldn't understand its comical touches.
What if they remade Momotetsu USA and localized that?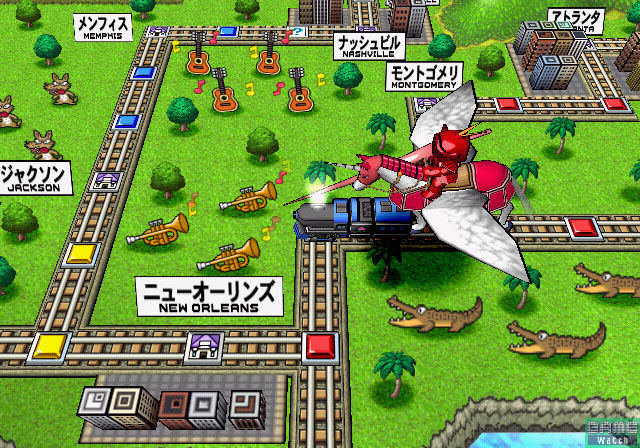 Yes one possibility is project for each regional edition. Momotaro Dentetsu USA(PS2,2004) you showed is good example for discussion.
If you need something about Japanese market from the perspective of Japanese, please contact me.