Strong News from Japan: The Demon Slayer-Movie earns record $100m in 10 days, gaining global fans amid COVID.

That means: It is one of the most successful movies of all time. Many famous Studio Ghibli films have already been surpassed. Now it gets exciting between "Your Name" and these. "We expect our anime streaming revenue and the success of the movie to contribute to our business this year," said Naomi Matsuoka (Sonys Finance and IR) in the last conference. Demon Slayer was produced with a lot of passion by Sony's anime and music production unit Aniplex. The manga is also setting records, currently. The japanese name is "Kimetsu no Yaiba" :)

The series has 26 episodes & a movie. Here are infos/pictures: https://www.anisearch.com/anime/13658,kimetsu-no-yaiba
"The legend of a man-eating demon that haunts woods has been around for ages. As a result, the locals no longer dare go out at night. Legend has it that Demon Slayers are wandering the land to hunt down such bloodthirsty demons. For young Tanjirou these legends that he thought nothing but fairy tales to keep children from going out at night soon become cruel reality..
Ever since his father's death, Tanjirou has dedicated himself to keeping his family alive and safe. Despite their harsh lives, they have managed to be happy so far, but this comforting warmth of bliss is gruesomely destroyed when Tanjirou finds his family slaughtered … by one of those fairy-tale monsters: a demon! Only his sister Nezuko has survived, but she has turned into a demon herself. Surprisingly, Nezuko still shows signs of human emotions and thought. Thus, Tanjirou sets out to become a Demon Slayer himself in order to keep his sister safe and to find a way to turn her back into a human..!"
"Demon Slayer" with 10.7 billion yen in just 10 days after its release, shattering records as people rushed to theaters to see the popular anime. https://asia.nikkei.com/Business/Media-Entertainment/Japan-anime-Demon-Slayer-gives-Sony-and-Lawson-a-profit-lift
Really great to hear for the japanese Anime-Industry
And an exclusive PlayStation-Game will be released in 2021, by CyberConnect2.
Aniplex has announced that the film will hit North America in early 2021.
#Update
The movie: Mugen Train is still out of control this weekend. Toho / Aniplex confirmed Monday that the 31-day total in Japan is 23.35 billion yen ($ 223.6 million) out of 17.5 million registrations. The film is currently the fifth greatest film of all time in Japan. The anime adaptation is expected to continue to rise over the next few weeks, overtaking "Your Name", "Spirited Away" and "Titanic".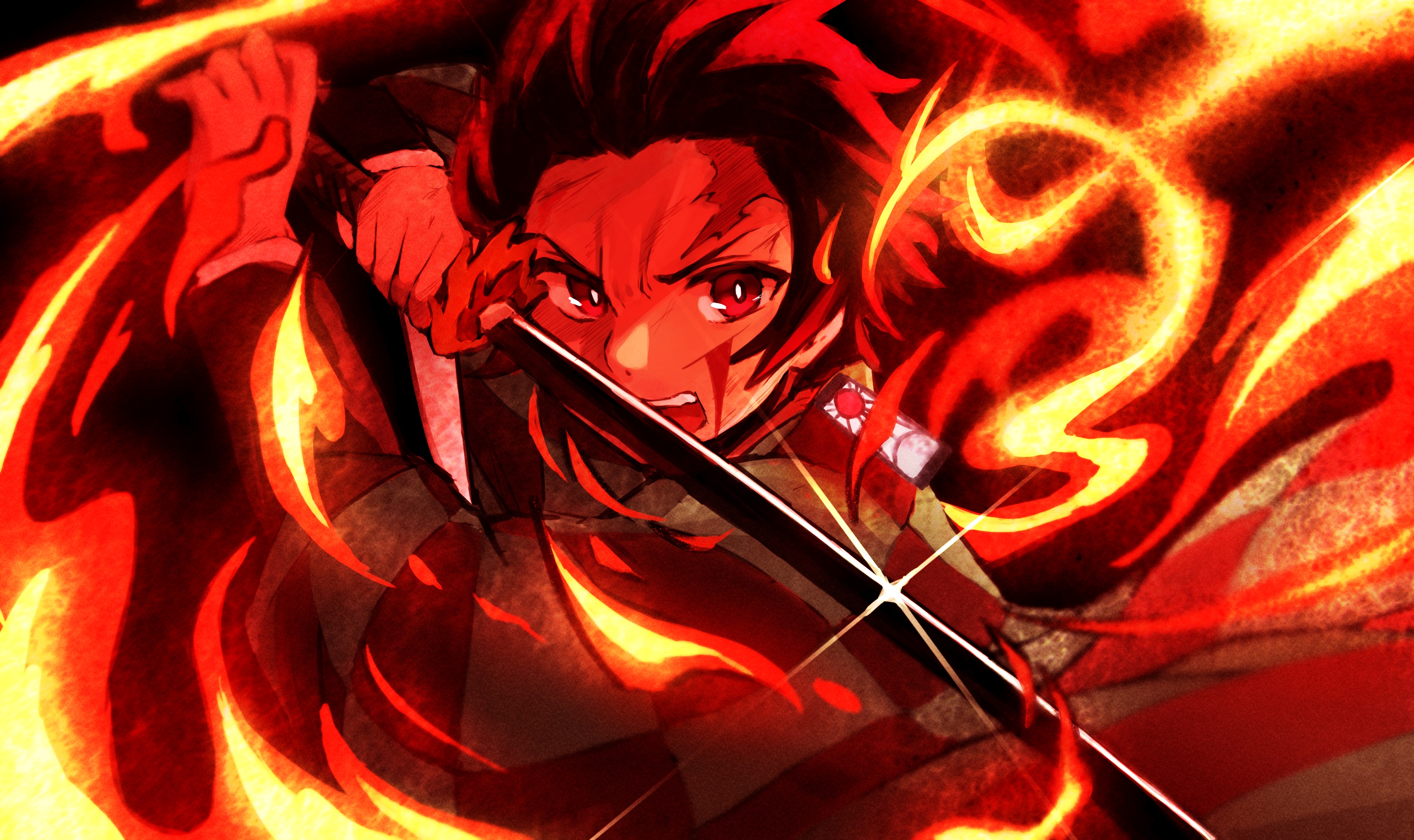 Last edited by KazumaKiryu - on 17 November 2020