trunkswd said:
Share the article here.
Switch vs 3DS Sales Comparison – Switch Lead Continues to Grow in June 2020
This monthly series compares the aligned worldwide sales of the Nintendo Switch and the Nintendo 3DS.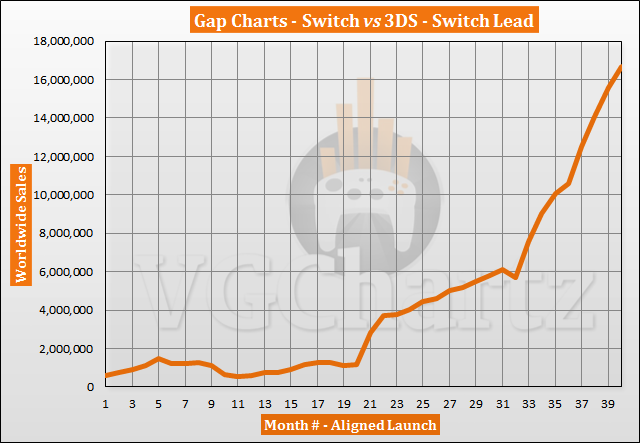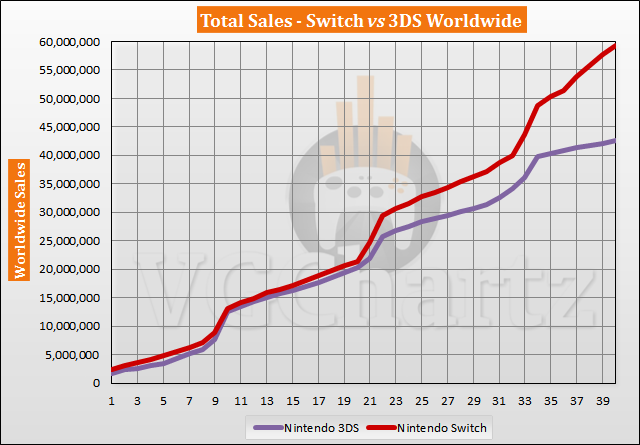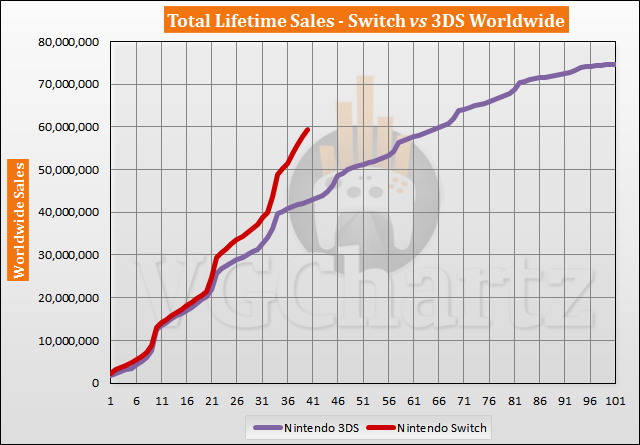 Switch Vs. 3DS Global:
Gap change in latest month: 1,116,386 – Switch
Gap change over last 12 months: 11,540,711 - Switch
Total Lead: 16,690,474 – Switch
Switch Total Sales: 59,318,752
3DS Total Sales: 42,628,278
June 2020 is the 40th month that the Nintendo Switch has been available for. During the latest month, the gap grew in favor of the Switch by 1.12 million units when compared to the 3DS during the same timeframe and by 11.54 million units in favor of the Switch in the last 12 months. The Switch is currently ahead of the 3DS by 16.69 million units.
The 3DS launched in February 2011 (however, 3DS sales have been aligned to March 2011, since it only launched at the end of February in Japan), while the Nintendo Switch launched worldwide in March 2017. This does mean the holidays for the two platforms do lineup.
The 40th month for the Nintendo Switch is June 2020 and for the Nintendo 3DS it is June 2014. The Switch has sold 59.32 million units, while the 3DS sold 42.63 million units during the same timeframe.
The Nintendo 3DS has sold 75.31 million units to date. The Nintendo Switch is currently 15.99 million units behind the lifetime sales of the 3DS.
Looking at this Switch will reach 60m more than two years before the 3DS did.