Barozi said:
UK finally catching up to other countries in amount of tests conducted on a daily basis.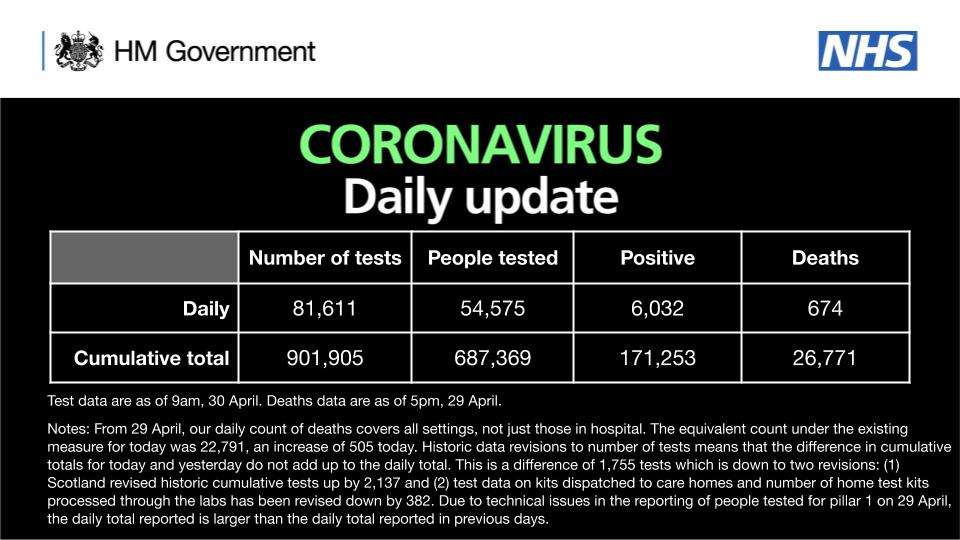 Is that for the entire UK? I thought we were slow on testing :/ This is the current total for Ontario (population 14.6 million)

277,522 total tests (11,859 pending)
16,187 confirmed, 1,082 deceased.

Since Ontario has 22% of the population of the UK, would compare to 1,258,288 total tests for 66.7 million.