konnichiwa said:
2-4 million if I am realisticly.

The Chinese gaming culture is not like Japan's but rather like South Korea.

When I was/am in China/south Korea I always saw the same phenomenon. Ugh my girlfriend don't want to sit home and play pc games today so we are going out to basically a PC bar that were extremely cheap, even in South Korea where you could spend an evening for just a few bucks and have any game you want to play.

We had an article years ago about how they wanted to organize a Melee tournament in South Korea in a local gameshop they basically asked country wide for players and only founded 8 contestants with a few of them being expats.

The share of households in SK with a video gaming console has shrunk to 5% (coming from 10% years earlier).

It is hard to sell a console in countries where gamedevs make 99% PC/Mobile games.

Ofcourse if Switch comes with some very popular Chinese games sure it could increase the sales but don't create big hopes...After the early august meeting we probably know more.

Also want to add this picture: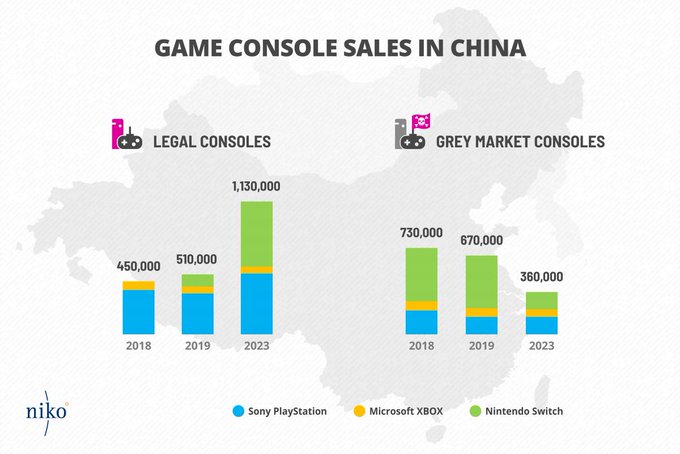 I have created this topic to have this kind of accurate opinion to feed mine...I have actually sold all my share 3 days ago, seeing the start of the share decrease linked to the drift problem, and imagining a very negative scenario with a huge quantity of Lite ready to take the boat equiped with screwed up sticks...Then 3 hours after that I sold everything, I see that Nintendo will refund and replace the joycons, and I also see the press event at Shanghai...
I have regreted my move, and I was hoping for a potential room to buy again, on August 1st precisely between the financial report when they automaticaly get a -5% hit whatever their report is, and the Shanghai event which could conclude on a strong surge of the share.