Evilms said:
The PS4 finished top of the world sales for the 5th consecutive year (2014-2015-2016-2017-2018). Long live the king !
Absolutely earned.
Dr.Vita said:
Amazing accomplishment, all these graphs and statistics in this thread show why Playstation is the king of video gaming!
So true. The best GAMES-Console in the last Years!
Evilms said: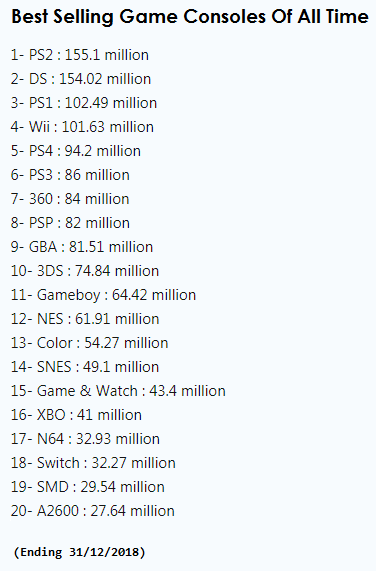 Love my PS2 and PS4 :) Both consoles have legendary games. Good is.. PS4 is number 3 of all time, in future.

Game of the Year 2020: Ghost of Tsushima, Persona 5 Royal or The Last of Us 2 ?!