Kerotan said: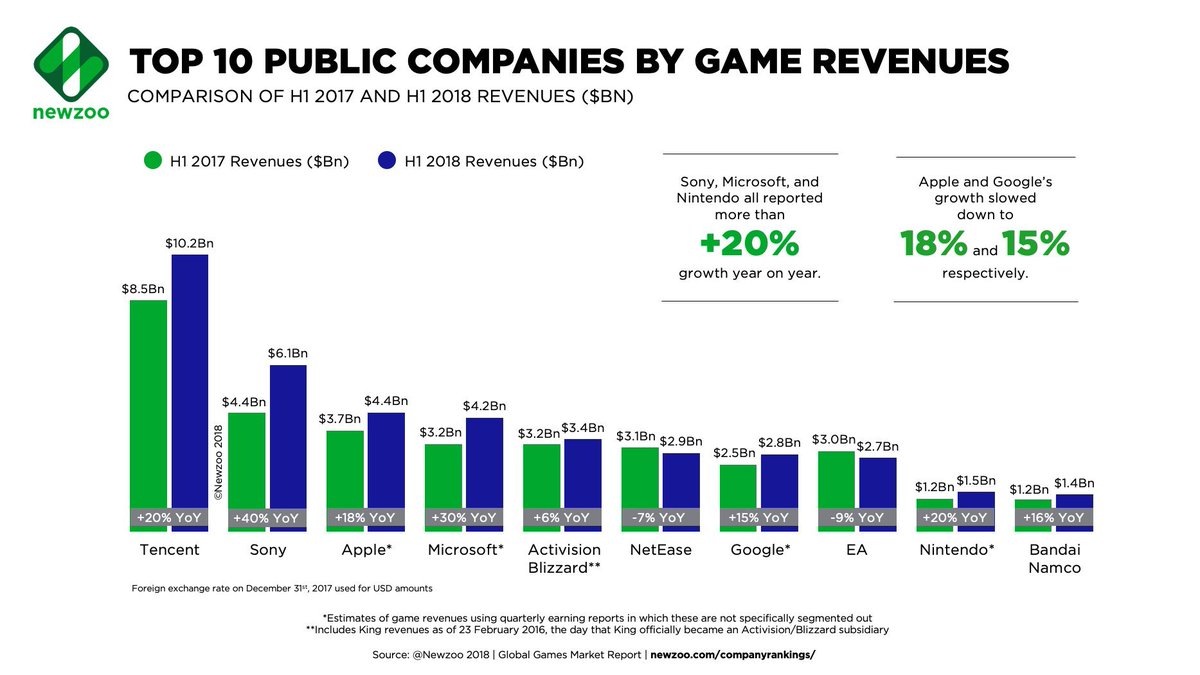 Here we have the revenue earned from gaming for the big players in the industry for H1 2018 compared to H1 2017 . From the big 3 console makers we can see that Sony had the largest YOY growth and their revenue is the highest.
1. Sony $6.1BN
2. Microsoft $4.2BN
3. Nintendo $1.5BN
This caught me by surprise as I didn't realize Sony and Microsoft were doing so much better then Nintendo. Do you think things will change over the next few years and the list will have a different order?
This I see revenue though, not profit. I'd really like to see a similar chart with profit.